Ozzy Osbourne speaks out for the first time about his marriage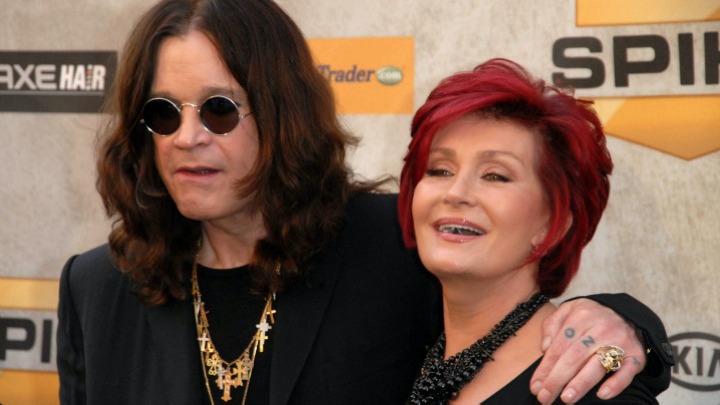 After months of 'will they, won't they' Sharon and Ozzy Osbourne announced they were reconciling and working on getting their marriage back on track after being torn apart by Ozzy's cheating.
While Sharon said she wasn't going to go easy on her rocker husband this time around, many are wondering if she's letting him get away with too much after Ozzy's appearance on Good Morning America this week.
When asked about the state of his relationship, Ozzy seemed to brush aside the issue and gave a somewhat blasé response to the question.
"No, it's just a bump in the road. It's back on track again," he said.
"And we both live happily ever after? I'd like to find the person who wrote that and poke him in the eye with a burning stick. Some days it's good, some days it's terrible, some days you just drift apart for a while, but you get back on the horse, you know?"
Ad. Article continues below.
Earlier this year, Sharon told viewers on her television show The Talk that she was leaving Ozzy after catching him cheating with a 45-year-old hairdresser.
"I'm 63 years of age, and I can't keep living like this," an emotional Sharon said to her co-hosts and the audience.
She said she had moved out of their family home after Ozzy returned to it a few days after she banished him in a fit of rage.
"He's back, and now I'm out of the house.
"It's right for me because I, honestly, at this point today, have no idea what I'm going to be doing for the rest of my life," she acknowledged.
Ad. Article continues below.
So many people around the world – and many SAS readers – know how painful it is when your partner betrays your like this and Sharon found sympathy from thousands of supporters in the days that followed.
Now, many are wondering if she is giving him too much credit and letting him off the hook too easily.
"Sounds like Ozzy thinks he got away with cheating on his wife. Let's hope Sharon doesn't get burned all over again," wrote one skeptic on Facebook.
"Honestly, if Sharon wants to forgive and forget that's her business and we should all just leave them alone," said a supporter.
"Once a cheater always a cheater," wrote another.
See Ozzy's interview below and tell us your views on this. Is he taking this seriously enough?