Our Prince the big seller!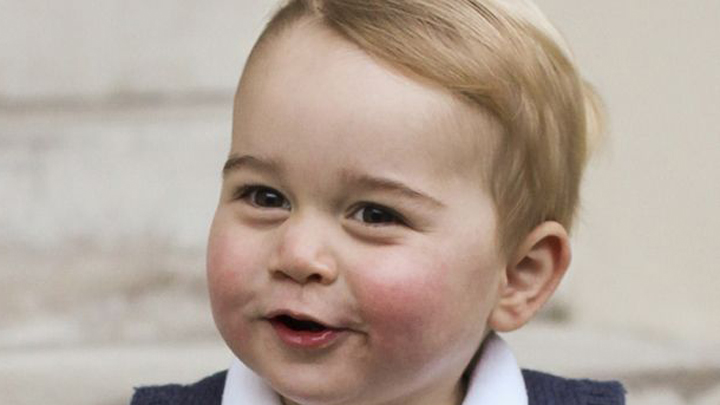 Following in the footsteps of other celebrity inspired trends, Prince George has set the fashion world alight, with stocks of designer Rachel Riley's outfits selling our within hours of the young prince being seen in the somewhat retro pieces.
Having taken inspiration from many of the outfits that the late Princess Diana had chosen for young Princes William and Harry, Riley now appears to be the designer of choice for the Duchess of Cambridge. Diana's impeccable, elegant yet simple sense of style, seems to have rubbed off on Princess Kate, who has kitted out young George in many pieces with striking similarities to garments previously worn by his father. And it seems the rest of the world is in love with patterns from a bygone era.
Riley recently told The Mail on Sunday 'I look at old pictures of William and Harry as boys because the outfits are beautiful and a wonderful inspiration,'. 'Princess Diana had a great sense of style. She was a nursery teacher so was a natural with children and knew how to dress them. She dressed William and Harry in clothes that are appropriate for children.'
Humbled by the Duchess' fondness with her range, Riley is now turning over almost 2million GBP worth of clothing each year – and it's growing quickly. The Duchess orders online and pays full price for the items, resisting the flood of freebies from other designers and she certainly steers clear of items emblazoned with logos.
How many of you wish you could you dress you grandkids in some of the practical outfits from days long since gone or do you think the Princess is working too hard to bring back bygone eras?  
Ad. Article continues below.
Mini-me alert! Here are all the times Prince George looked just like his dad Prince William: http://t.co/amLsXIekzX pic.twitter.com/Yx0IlUiKSj

— E! Online (@eonline) July 22, 2015
7 times Prince George and his dad were royal twins. http://t.co/Bb9ATfOat5 pic.twitter.com/JInH98B6G1 — ELLE Magazine (US) (@ELLEmagazine) July 21, 2015