Our first sexual learnings came from this woman...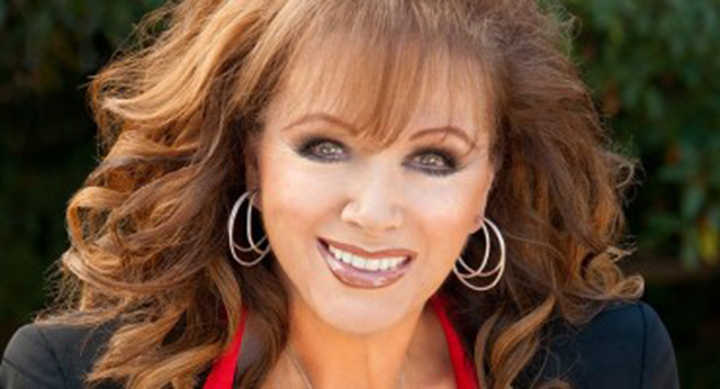 Women all over the world snuck their mother's copy of "The Stud", and "The world is full of married men", "Lucky" and "Chances" under the covers in the 60s, 70s and 80s and had some most outrageous and empowering sexual learnings.  It's Collins 77th birthday today, so we thought we'd stop and celebrate by remembering some of the books of the early days… Which is the most memorable that you read?
Jackie Collins was the EL James, writer of "50 shades of Grey" of the older generation.  Many are comfortable to laugh about this today and Jacqui is proud.  She's famous for books with strong female protagonists, and rejects the recent spate of fan fiction that positions women as weak, subdominant and needy.
"My heroines kick ass. They don't get their asses kicked," she said famously about the 50 Shades protagonist, Anastasia Steele.
Ad. Article continues below.
The sister of actress Joan Collins and writer of 30 best sellers including "Hollywood Wives," was born on the 4th October 1937.  Every one of her 30 books has appeared on the The New York Times bestsellers list, astoundingly!
Looking back through her early book, I imagine that many of you will have read or heard of some of these and that they might bring back a few memories…  We enjoyed tripping back through the archives…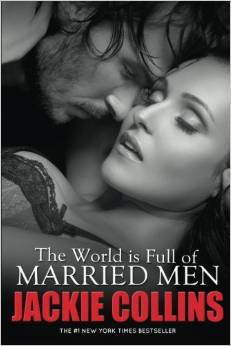 Collins' first novel, The World Is Full of Married Men, was published in 1968. Romance writer Barbara Cartland called it "nasty, filthy and disgusting". It was banned in Australia and South Africa, but the scandal bolstered sales in the US and the UK. Collins' second novel, The Stud, was published in 1969 and followed the sexually charged affairs of married Fontaine Khaled, who owns a fashionable London nightclub. It also made the bestseller lists.
Ad. Article continues below.
Collins' third novel, Sunday Simmons & Charlie Brick, (first published under the title The Hollywood Zooin the UK and then retitled Sinners worldwide in 1984) was published in 1971 and again made the bestseller lists. This was Collins' first novel to be set in the United States.
Lovehead followed in 1974 (retitled as The Love Killers in 1989). This novel was Collins' first foray into the world of organized crime — a genre that would later prove to be extremely successful for her.
Following this, Collins published The World Is Full Of Divorced Women (unrelated to her first novel) in 1975, and then her longest novel, Lovers & Gamblers, in 1977 which told the story of rock/soul superstar Al King.
In the late 1970s, Collins made a foray into writing for the screen. She co-wrote the screenplay for the 1978 film version of her 1969 novel The Stud, which starred her older sister Joan as the gold-digging adulteress Fontaine Khaled.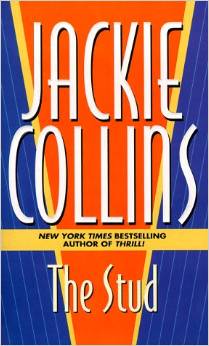 In the 80s, while living in the hills above Sunset Boulevard, Collins collected the knowledge and experience to write her most successful novel, Hollywood Wives, which was published in 1983 and hit the New York Times bestseller list at number one.   It was marketed as a "scandalous exposé", the novel has sold over 15 million copies and placed Collins in a powerful position.
Ad. Article continues below.
She then went on to write the sequel to Chances entitled Lucky (published in 1985), followed by Hollywood Husbands (1986), and Rock Star (1988).
In 1990, Collins published her third Lucky Santangelo novel, Lady Boss. Also in 1990, she wrote and co-produced the television mini-series Lucky Chances.  
Collins went on to pen several more bestsellers; American Star (1993), Hollywood Kids (1994) and the fourth Santangelo novel, Vendetta: Lucky's Revenge (1996).
The 2000s turned out to be Collins' busiest time and she published eight bestsellers, more than any other decade in her career. In 2000, Collins brought back the character of Madison Castelli in a new novel, Lethal Seduction. In 2001 she published Hollywood Wives: The New Generation, which was later turned into a television movie.
Ad. Article continues below.
Although Collins had stated on her official website that there would probably be no more Lucky Santangelo novels after Drop Dead Beautiful, in 2011 she published the seventh book in the series,Goddess of Vengeance. Also according to her official website, she is currently writing a play entitledJackie Collins' Hollywood Lies.
Collins's 29th novel, titled The Power Trip, was published in September 2012.
Collins latest novel, Confessions of a Wild Child, was published in September 2013. It is prequel to her popular Santangelo series and chronicles the teenage years of Lucky and her brother Dario.
So, how many Jackie Collins books have you read?
Ad. Article continues below.