Olivia Newton-John releases bizarre new video with daughter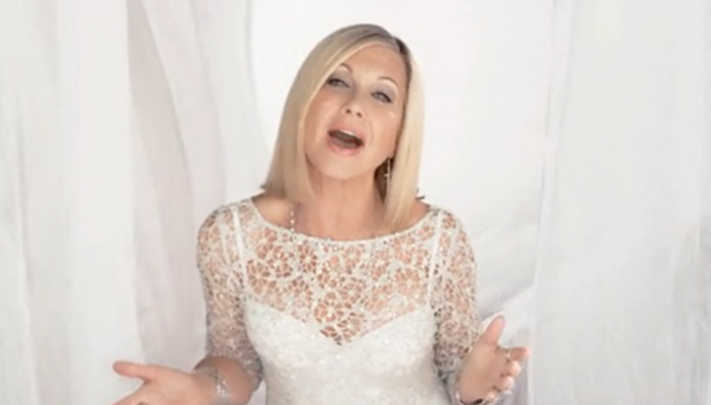 Can you believe it is 35 years since Olivia Newton-John released Xanadu!? Well, to celebrate its anniversary, Olivia has joined forces with her own daughter Chloe Lattanzi to make a remix of the hit 80s song "You have to believe" and it is nothing like you'd expect it to be. The video which was released on Entertainment Tonight has Chloe Lattanzi dancing around a Las Vegas stage pouting, cutting to Ms Newton-John for the chorus in true music video style. It is filled with stars from Sin City, and mixes her enormous hit from the movie with an upbeat pop feel.
It is the first time the mother-daughter duo have made a music video together. Her daughter, who is 29 years old, is working on a solo album but has been seen all throughout her life onstage with mum.
Believe me – you need to watch this for entertainment today!
(If it doesnt work – here's the link)
The launch of the music video in Vegas overnight was captured by photographers.
Ad. Article continues below.
Remember 35 years since Xanadu with us today!