Olivia Newton-John has lots to celebrate today!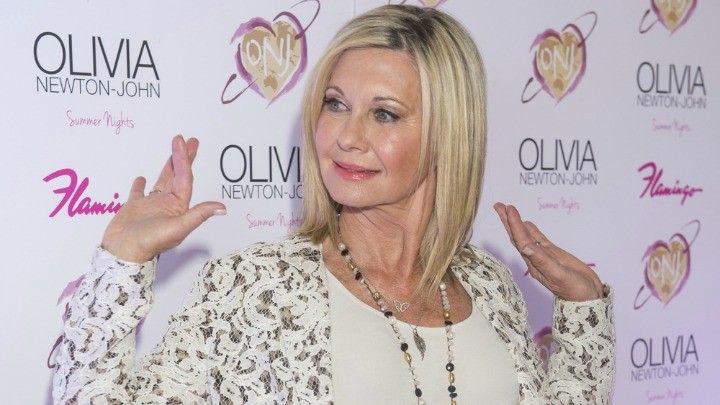 Olivia Newton-John must be smiling from ear to ear today, with news of not one, but two acknowledgement of her talent and passion.
Vintage Vinyl News reports that the song Magic has landed in the top 10 of the Billboard dance chart. It's been a while since Olivia has had a song in the charts, but the victory is doubly sweet as it is shared with her lookalike daughter Chloe Lattanzi.
The hit track is a reworking of Olivia's 80s classic and she shares the vocals with her fascinatingly beautiful daughter born of her first marriage to actor Matt Lattanzi.
Olivia toldET Online, "It was Chloe's idea to redo Magic. I think she has amazing talent – a beautiful voice, a great songwriter – I've been chomping at the bit so everyone could see her. It's a great opportunity for me to say 'Yay! Chloe, go!' And to do one of my songs is a real special treat."
Ad. Article continues below.
Olivia also appears in the film clip, looking gorgeous as always. The 67-year-old will include the original version of the song in her live performances.
"I'm really loving doing my show in Vegas and we've extended that into the new year," she told VNN. "I also have a new album coming out next year with my friends, Amy Sky and Beth Nielsen Chapman, designed to uplift hearts burdened by grief. It's very special. I continue to raise funds for the Olivia Newton-John Cancer and Wellness Centre in Australia."
Olivia is also thrilled to announce that her Byron Bay health retreat Gaia Retreat & Spa has won best day spa in the World Spa Awards.
See Olivia and Chloe perform together in the clip for Magic below and tell us what you think.
Are you a fan of Olivia Newton-John? Which is your favourite song?