Now we can all enjoy Mark Latham's rants and swearing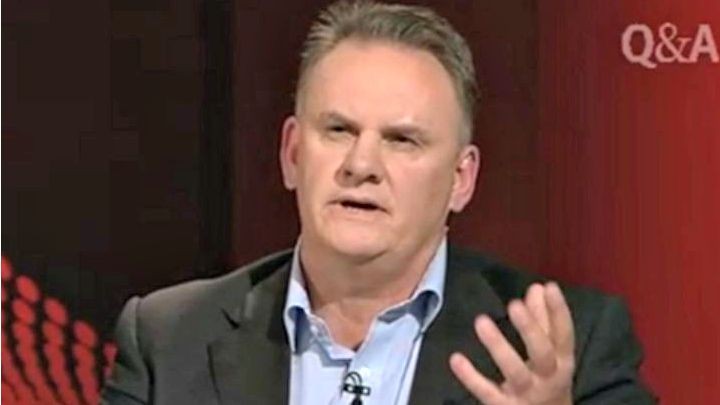 It may be difficult to believe, but as former Labor leader Mark Latham sat onstage at the Melbourne Writers' festival abusing his audience, someone in the audience was thinking, "now this guy's got talent".
Channel Nine has signed-up former Labor leader Mark Latham to be in the pilot of its new late-night panel show, despite his expletive-laden tirade at the Melbourne Writers Festival.
Nine's panel line-up has been finalised in the past few days ahead of the pilot, which will be filmed this month.
Alongside Mr Latham, Nine has locked in former Liberal minister Amanda Vanstone, actress Pallavi Sharda, entrepreneur and founder of MyBudget, Tammy May, and chief executive of a youth mental health organisation, Seb Robertson, for the pilot.
Last month Latham appeared at the Melbourne Writers Festival but his performance seemed to please few people. It was described as a shambles, abusive and "a disappointment" by organisers.  Host Jonathan Green took a tongue lashing from Latham who also swore at audience members.
The thought of seeing Latham on screen will doubtless have people watching through their fingers and biting their knuckles as they get comfy on the couch and wait for the train-wreck TV to start.  But will it keep us glued to the box in the long-term?
Ad. Article continues below.
That remains to be seen. Channel Nine could be looking to get a "working-man's" version of Q&A rolling – something a little less pompous and a little more gritty, but will it work if it hangs, in part, on the rudeness and abrasive style of one of the panelists?
The show is expected to be hosted by Today's Karl Stefanovic, and there will be no shortage of topics for the team to get their teeth in to given Mr Latham's lack of reticence when it comes to expressing his views. Latham has been surrounded by controversy in recent months – including a lawsuit brought against him by Lisa Pryor, a former columnist from The Sydney Morning Herald, for alleging she was a bad mother who hated her children.
Will you watch Mark Latham on this new panel show? Will you be watching to see it all blow up or will you refuse to get sucked in?