Nicole Kidman stuns in a delicate gown with ruffled sleeves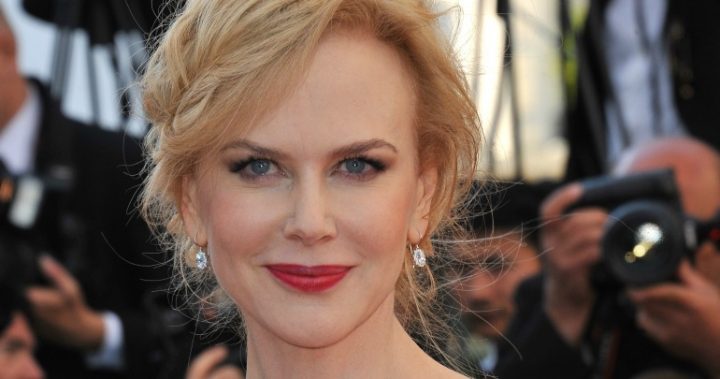 Instead of wearing a super revealing outfit at the Hollywood Film Awards, Nicole Kidman went with a wonderful demure outfit which highlighted her sharp features and famous red hair. The 49-year-old wowed in an exquisite, delicate gown with ruffled sleeves and a peep-hole cut out. That's something refreshing, considering not many celebrities would go for such a classy look these days. Kidman added a thin black ribbon belt which accentuated her slim waist. Ditching her usual straight hair, Kidman decided to wear her up in cute bunched ringlets. Kidman was there to receive her Hollywood Supporting Actress Award which had already been announced in October. 
Kidman looked radiant with her natural-looking makeup where she chose to wear earthy colours to complement her look.
She kept everything soft while highlighting her eyes with volumising mascara and finished off with classic red lipstick, a bold colours that she is always seen in. 
Ad. Article continues below.
Kidman was photographed with her co-star, Dev Patel, who instead of his boyish looks, kept long hair, a beard and moustache, looked sharp in a navy suit and white button-down shirt.
Ad. Article continues below.
Patel plays Brierley, who lost from his birth mother at the age of five and was adopted by an Australian family, searches for his long-lost family using Google Earth.
Kidman plays his adoptive mother Sue Brierley; the movie also stars Rooney Mara as Saroo's girlfriend Lucy.
On Sunday night, Nicole was honoured with the Hollywood Supporting Actress Award for her performance in the film, which is released on November 25.
Lion is based on the true story and book A Long Way Home by Saroo Brierley.
What do you think of Nicole's outfit?