Nicole Kidman has spoken out about an issue close to her heart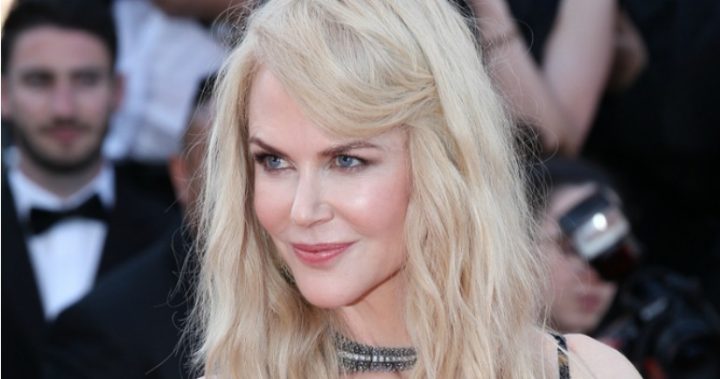 Nicole Kidman's arrival in Australia has certainly shown her feminine side.
Not only is she looking glamorous, as always, she's spoken about her support of women when it comes to working in the film industry.
Down Under to film Aquaman, she's also attended the Sydney premier of the TV show Top of the Lake: China Girl.
While walking the red carpet Kidman said to Sky News reporter Samantha Dawson that the industry needs more work in promoting women.
Nicole Kidman says we need gender equality in the film industry and beyond. MORE: https://t.co/1DWdZD1O0d pic.twitter.com/I5iTPsAKCD

— Sky News Australia (@SkyNewsAust) August 1, 2017
Ad. Article continues below.
"The statistics are still very low in terms of female directors, so to have two female directors in one year, that makes me proud," Nicole Kidman said.
"At this stage of my life to be able to support the causes I believe in, and one of them is… we need equality."
At a Top of the Lake Q and A event Kidman said the equality also relates to roles for actors, which was part of the reason she shepherded the production of Big Little Lies, the television series she's now been nominated for an Emmy award for.
Ad. Article continues below.
"Reese (Witherspoon) and I were frustrated because we weren't being offered the sort of roles we wanted in terms of complexity and that was born out of a desire to create an opportunity for ourselves and our friends," she said, reports News.com.
"We saw Top of the Lake and we saw what they were able to accomplish and that was how we were able to say 'maybe we can do Big Little Lies'. Because at the time there was True Detective, which had male leads and we wanted to do something that had female leads and was set in America. We were inspired by Top of the Lake. That was the stepping stone."
"The more things that are made that are successful that have women as leads is great because it inspires others and it also gives the people that put the money behind things the belief it's going to be successful or has the opportunity to be successful. We're all helping each other."
Top of the Lake: China Girl screens on Foxtel in Australia from August 20.
Do you think there needs to be more female role models in the film and television industry?