Nicole Kidman can't wait to be a grandmother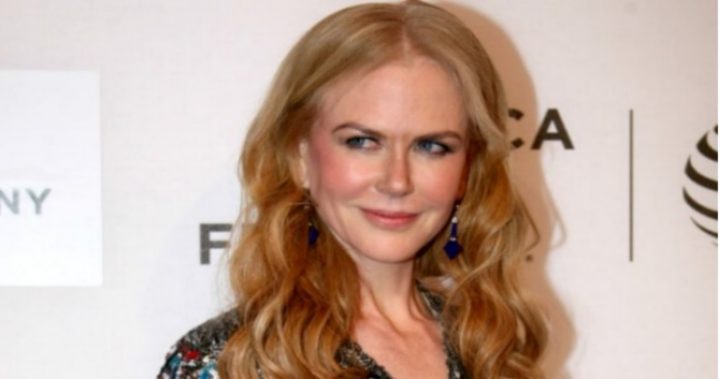 Nicole Kidman recently played the mother of an adopted son in her critically-acclaimed new film, Lion. Nicole says the script for Lion touched her deeply as soon as she read it. She described it as a 'love letter' to all four of her children, reports Daily Mail. The Hollywood star said the real-life relationship of her character Sue Brierley with her adopted Indian son Saroo especially touched her.
"Obviously I am an adoptive mother,' she offered. 'So the strength of that relationship is what I related to."
The 49-year-old actress and her then-husband Tom Cruise adopted Isabella as a newborn in 1992 from a married Scientologist couple, after Nicole suffered an ectopic pregnancy.
They then adopted son Connor, who was born in 1995.
The high-profile couple were married from 1990 till 2001.
And now, the Oscar winner has gushed over the possibility of becoming a grandmother. Her eldest daughter Bella is married. Nicole spoke to The Australian Women's Weekly about the idea of becoming a grandmother and the mother-of-four was particularly enthusiastic when asked about it.
She exclaimed, "I hope (it happens)! I'm not supposed to say that, am I?"
"My sister's friend, who is 43, just became a grandmother. My sister and I were saying, "Oh, she's so lucky!"' she added.
Ad. Article continues below.
Nicole married country musician Keith Urban in June 2006. Their first daughter, Sunday Rose, was born in 2008 and they welcomed second daughter Faith Margaret via a surrogate in 2010.
Here's the trailer for Lion if you're curious…
Ad. Article continues below.
Do you have any grandparenting tips for Nicole?