New 'Aussie Legends' Drumsticks let you lick your favourite celebs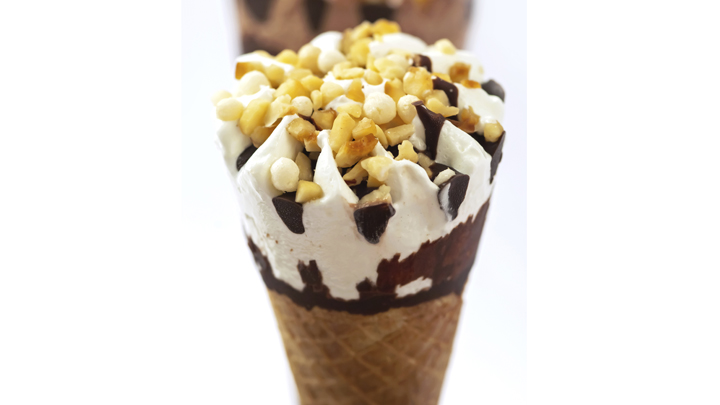 They've been around since 1963, and us Aussies absolutely love a cold one on a hot day. We're talking about Drumstick ice creams, but we could just as easily be talking about the Aussie celebs that are embodied in two new flavours.
If you've always wanted to bite off a piece of Jimmy Barnes, now you can! Drumstick have created a 'One Tough Cookie Dough' ice cream, inspired by the Cold Chisel rocker, as one half of the Aussie Legends promotion.
The other half is the Dame herself, Dame Edna Everage, immortalised in creamy goodness, creatively labelled 'Glamington' flavoured.
Of her new calling as an ice cream, Dame Edna said, "My Drumstick is quite superior I believe. Cookie Dough is fine for a "Working Class Man" like Jimmy Barnes, but my Glamington ice cream is simply divine. Wrap your lips around that Possums!"
In retort, Barnesy said, "It's one hell of an ice cream. I'm stoked to be working with DRUMSTICK and celebrating Aussie legends and I'm honoured to have been considered as one of them".
Ad. Article continues below.
The flavours are already in store for those who don't mind an icy dessert in this chilly weather.
A TV campaign on who the bigger legend is (Dame Edna or Jimmy Barnes) will air in November.
Tell us, which would you bite into? What other Aussie legends should be made into ice creams?