Neil Diamond reveals true meaning behind famous song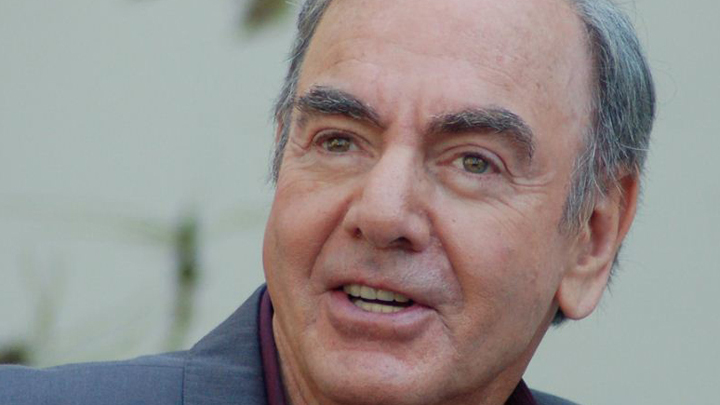 Sweet Caroline wasn't even about Caroline at all – at least that's what Neil Diamond says!
The beloved crooner revealed this week that his most famous song 'Sweet Caroline' was not about a girl called Caroline…it's actually about his then-wife Marcia Murphey. So if it's about her, why isn't it called Sweet Marcia? Well, because he needed a three syllable name, apparently!
"The song was about my wife at the time – her name was Marcia – and I couldn't get a "Marcia" rhyme. Sweet Caroline – yes! That was it. And that's what it's been", he told the US Today Show recently.
73-year-old Neil wrote the song back in 1969, when the lyrics were rumoured to be about John F. Kennedy's 11-year-old, Caroline. They weren't specifically about her, however he revealed that the innocence of the former US president's daughter was an inspiration for the name.
Ad. Article continues below.
No matter what it was about, I think we can all agree it is a timeless song. Last week we also found out Neil has released a new album that is getting rave reviews.
Have a listen to his most famous song below and try to decipher the meaning yourself:
What is your favourite Neil song? What do you think the song is about? Tell us below.