Neil Diamond releases new album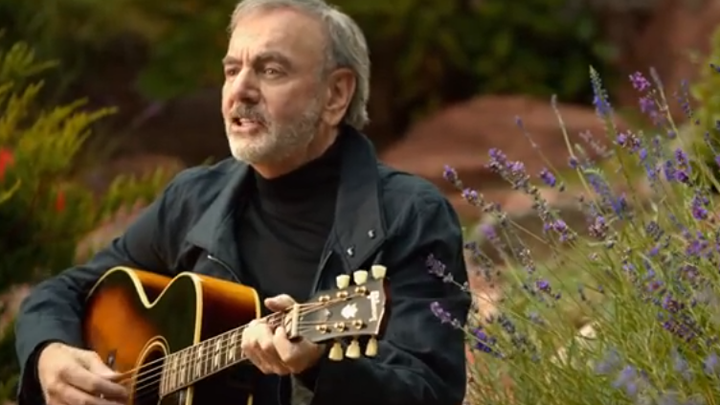 73-year-old crooner Neil Diamond has just released his latest album Melody Road, his first since 2008.
You'll be forgiven for thinking Neil had stopped making music and he was just another piece of music history that fades away, but he is back with his 32nd (yes….32nd!) album. The record is getting some great reviews and Rolling Stone is saying that he still has it. There are all new Neil Diamond songs so if you're a big fan, you would be silly not to get your hands on Melody Road ASAP.
The first single is "Something Blue" and it has all the makings of classic Neil. Listen to it here:
Rolling Stone's thoughts on Neil sum it up for us: "We could question the gods' decision to make only one Neil Diamond, but maybe one of him is all this planet can handle".
Ad. Article continues below.
If his new single isn't enough, why not reminisce with his greatest hit, "Sweet Caroline" below:
Do you love Neil Diamond? What do you think of his latest song? What is your favourite Neil Diamond song? Let's chat about it today!