Muffins at the Death Cafe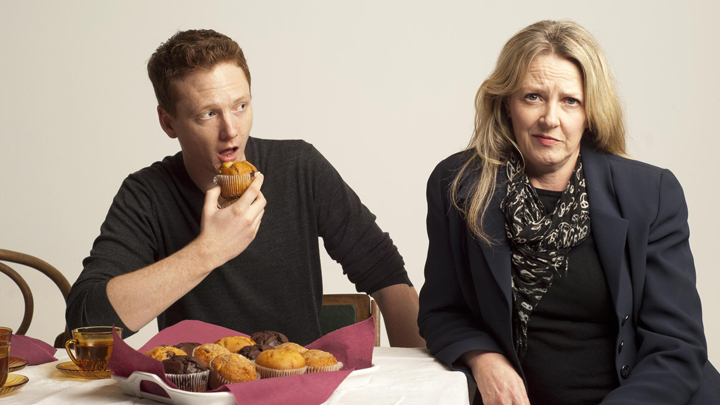 Larrikin Ensemble Theatre presents: Muffins at the Death Cafe – A new comedy by Dina Ross
When award-winning playwright Dina Ross read an article about Death Cafés, the idea for a play came to her immediately. "I was intrigued by the idea of a group of people of all ages and backgrounds coming together to talk about death," she explains. "Why? Death is the ultimate taboo. But supposing each of those people had a hidden secret, a need to explore mortality for very personal reasons. That's how the plot for 'Muffins at the Death Café' was born".
The play is a world-first – no-one has written about Death Cafés before. Two years in development, 'Muffins at the Death Café' has its world premiere at the Mechanics Institute Brunswick's Metanoia Theatre, on 21 October. Directed by Wolf Heidecker, artistic director of Larrikin Ensemble Theatre, the bittersweet comedy brings together a talented cast: Lucinda Cowden, Otis Binnie, Victor Gralak, Jo Armstrong, Sharon Karina and Morgan Phillips, reflecting Melbourne's multi-cultural society.
Death Cafés were founded by Swiss sociologist Bernard Crettaz, who organised the first 'Café Mortel' in 2004. Since then they have mushroomed across the UK and USA, with the first Café held in Melbourne in 2013. Over coffee, tea, cake (and muffins!) people can come together to discuss death and mortality in a friendly, non-judgmental atmosphere.
Ross has crafted the play with each scene also reflecting a step in psychologist Elizabeth Kübler-Ross' seminal work, "The Five Stages of Grieving" – highlighting denial, anger, bargaining, depression and acceptance.
Ad. Article continues below.
Yet this isn't a ponderous work. "The play is a black comedy, with moments of high drama", says Ross. "Each of the six characters wants answers to fundamental questions we all ask ourselves – why are we here, can we make a difference, how do we connect with each other? And what they discover is that by talking openly and honestly about death, they learn so much more about life."
Dina Ross' plays include the critically-acclaimed TRIO (produced by Larrikin Ensemble Theatre), CHRYSALIS (Currency Press) and WAITING (Green Room Award nominee). She has been a writer in residence with Melbourne Theatre Company and with Red Stitch Actors Theatre. In 2015, she won the Odyssey House Short Story Competition and was shortlisted for the Alan Marshall Short Story Award. She is the convener of the popular series of bi-monthly short story readings at Fortyfivedownstairs, [email protected]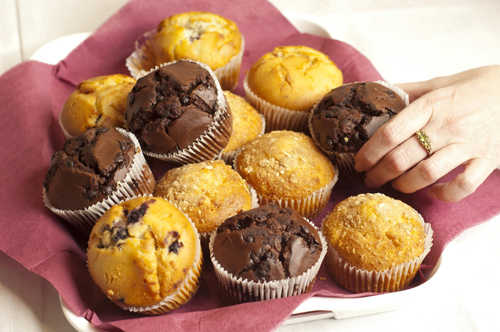 Muffins at the Death Café, at Metanoia Theatre – Mechanics Institute Brunswick, 270 Sydney Road, Brunswick
21 October – 1 November 2015
Ticket prices: $28/$22 – Book here
Starts at 60 readers can access the $22 ticket price by booking at the theatre website and entering the code STARTS AT SIXTY