MP makes embarrasing gaffe on live TV not realising mic was still on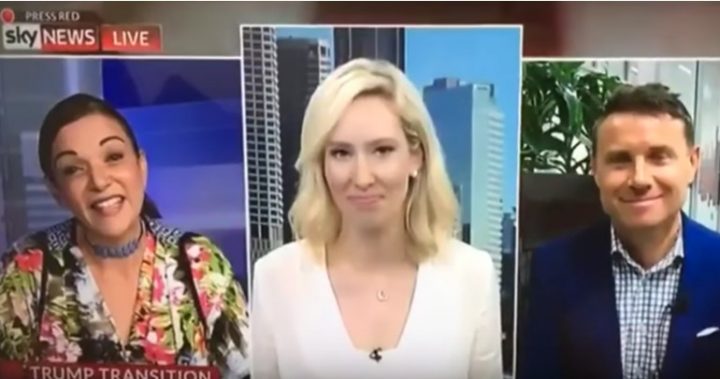 When Labor MP Anne Aly went on live TV, she probably didn't think she would find herself in an embarrassing situation. Right after her crossover interview on Sky News ended and cameras shifted back to news anchor Elizabeth Tilley, Dr Aly could be heard saying "what a knob!" This comes just seconds after her fierce debate with Liberal MP Andrew Laming about the Federal Government's U.S. refugee resettlement deal.
The MP for Cowan in Perth quickly realised her mistake, saying "ohh, sorry!" to all who would listen. Dr Aly was presumably riled up by a comment Brisbane MP Mr Laming made to close the segment, discussing the controversial refugee resettlement deal. He reminded Dr Aly that elections are bruising and brought up former Prime Minister Julia Gillard's 'broken promise' of not bringing in a carbon tax.
Mr Laming later took to social media to tweet about the incident: "That moment when you wait for the intellectual Left to apologise uncondition-Aly. #ApologyNeverNever," he wrote.
He also said on Twitter, "In one short week, I'm called a f***wit by ChalmersMP, a grub by BurneyMP and knob by AlyMP. #StayClassyIntellectualLeft', referring to fellow Brisbane MP Jim Chalmers and Sydney MP Linda Burney, both from the Labor Party.
Hours after, Mr Laming returned to Twitter to say that Dr Aly had given him a "gracious apology".
Ad. Article continues below.
Gracious apology from AA; received with thanks.

— Andrew Laming (@AndrewLamingMP) November 13, 2016
Just a few days ago, ABC presenter Virginia Trioli was caught unleashing on Donald Trump supporters during election coverage, when she too thought her microphone was off.
Watch the embarrassing moment here.
What do you think of this incident?