Molly Meldrum suffers another serious fall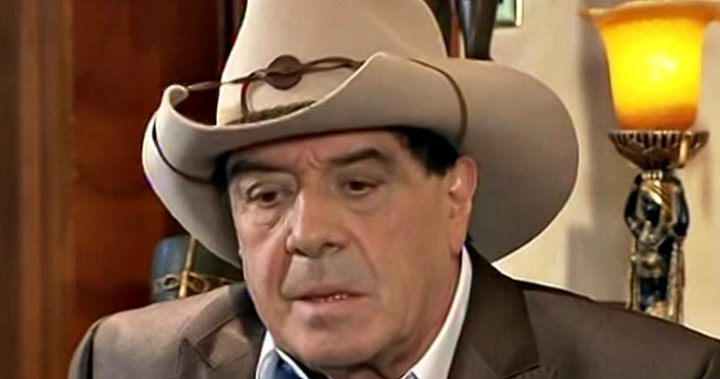 Australian media and music personality Molly Meldrum has had a number of health scares including two highly publicised falls. But what many did not know was that the 73-year-old had another secret fall in Thailand, which occurred in between the 2011 and early 2016 accidents. Meldrum's assistant, Yael Cohn, told the publication that Molly 'broke his back' when he visited his adopted son and his family overseas. "He tripped over one of Jason's toys beside the swimming pool," Yael said of the incident. He added that Molly has been left with numerous 'health issues' after the falls: "He can't do long walks anymore, so I sometimes have to hire him a wheelchair, which he hates, because he's too proud and annoying!" he said.
Ad. Article continues below.
Meanwhile, Molly joked about his funeral to the publication, saying he wants to be placed in an Egyptian sarcophagus and will open up the coffin to get a drink for the last time.
He added he's feeling okay despite injuries from his falls.
"People keep telling me I've got to make a will, but I reckon there's plenty of time for that," joking he'll leave it to his pet dog Ziggy.
In July this year, Molly had to cut short a 10-day cruise on board a luxury yacht after injuries he suffered after his fall in January and 2011, got worse while he was still on the cruise.
In January, Meldrum dislocated one of his shoulders and fractured several ribs when he slipped while getting out of a taxi in front of a hotel in Bangkok.
Not only that, Meldrum revealed that he came close to having his arm amputated and turned to alcohol to cope, he told Daily Telegraph following the accident at the time.
On top of that, he also came dangerously close to being paralysed in the legs. To make it worse, the former Countdown host also suffered a life-threatening fall when he fell while putting up Christmas decorations in 2011.
It left him in a coma for five weeks and he suffered a brain injury among other injuries.
We hope you'll feel better, Molly.
Do you have a message for Molly?