Mirren says no more nudity: "My pleasure pillows are purely for my husband."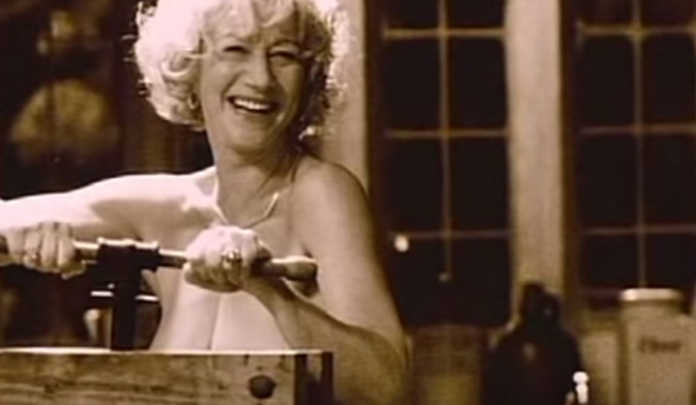 Yes folks, our dearly loved Ms Mirren said it. She called her boobs her "pleasure pillows" for her husband. She's bantered in a regally entertaining style overnight in an interview with CBS's Alan Cumming saying that she is flattered about the Saturday Night live sketch of everyone wanting to fell her breasts.
And at the end of the video she declares that time has passed in her life for on screen nudity. The only nudity any of us might be able to remember dates right back to 1979 in Caligula, and more recently in Calendar Girls in 2003.
She told Cumming [see video of interview here] she "never wanted to do that" she said of showing her boobs on camera.
Ad. Article continues below.
"Does it really matter?" she remembers thinking when she was first asked about appearing topless. "I was doing nude scenes [from] the first moment I started doing movies. . . . It was the era. . . . It seemed to be nothing to get your knickers in a twist over."
When she did Caligula, it was XXX shock horror to appear nude. Now, Game of thrones shows the same sort of nudity at prime time. She laughs about how she got "everything out" in Caligula.
Mirren did, in 2011 do a shoot for New York magazine, but was firm with her views that those days are behind her. "That's the good thing about getting older. You don't have to do that sort of thing any more. . . [Now] my pleasure pillows are purely for my husband."
image: Calendar Girls 2003