Mickey Rooney and Elizabeth Taylor... Ooh la la!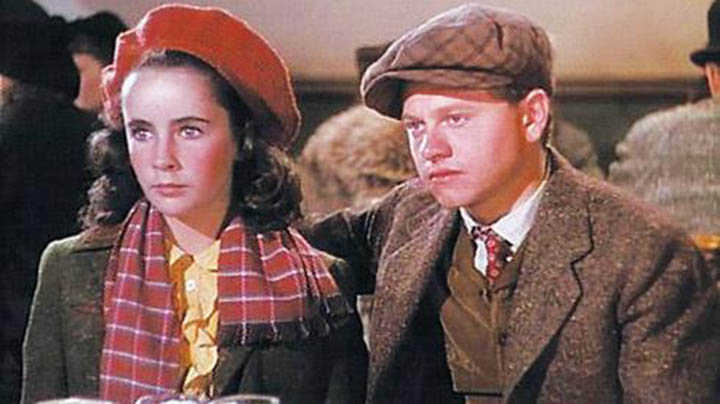 Gosh Hollywood was a small place back in the 50s and this latest tale to emerge about the late Mickey Rooney and Elizabeth Taylor is a surefire sign.
A new biography just released alleges that Mickey Rooney was caught by his then wife having an affair with a 14 year old Elizabeth Taylor.  Betty Jane, his wife apparently found him up to no good and it destroyed their marriage in a story never before told.
Mickey's second wife Betty Jane, who was a backup singer for Elvis and Sinatra, revealed the reason for their split in the book  "The Life and Times of Mickey Rooney," out Oct. 20 from Gallery Books.   She spoke to authors Richard A. Lertzman and William J. Birnes, "Betty Jane . . . told me she went to visit Mickey at [an LA film studio] around June 1946. She had [the couple's first son] Mickey Jr. in tow and was pregnant with [second son] Timmy . . . When she opened the door to the dressing room, Elizabeth Taylor was on her knees giving Mickey a b - - w job."
McClenathan said Taylor — who starred with Rooney in the 1944 classic "National Velvet" — was just 14 at the time. Rooney was in his mid-20s. "After that, all hell broke loose," McClenathan told the authors, recalling that Betty Jane later "got a top attorney and big settlement, but [she] really was not happy after that. She wanted a faithful husband."
The story was broken by online publication Page Six.
Ad. Article continues below.
Do you remember National Velvet and the era well?  Does this rumour surprise you?