Michael Bublé makes a difficult decision following son's cancer diagnoses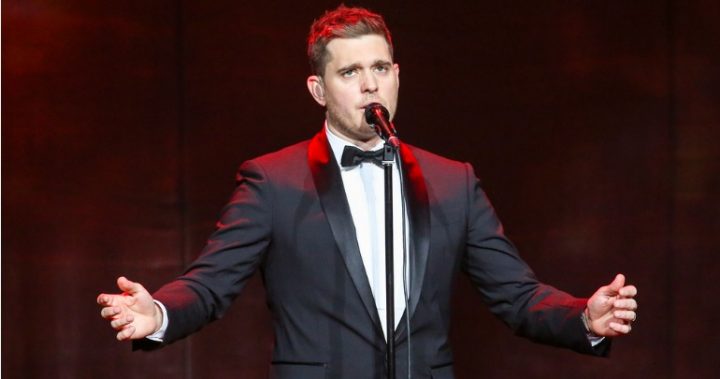 Canadian singer Michael Bublé and his wife made the heartbreaking announcement last week that their three-year-old son Noah was suffering from liver cancer.
Now their close friend record producer David Foster has said Michael has made the decision not to sing again until Noah is cured.
David and Michael have been friends for years, having worked on music and albums together.
He told Entertainment Tonight Canada had made the decision to put everything else aside and focus on little Noah.
"[He] will not sing again until his child is well. I'm certain of it," he said.
Ad. Article continues below.
Michael had been booked to host and sing at a major BBC Christmas even in December, but pulled out once Noah was diagnosed.
The holiday season is usually a busy time for the crooner who has some of the most popular Christmas albums ever made.
He has put all that aside though with Noah started chemotherapy this week. David said the young boy is fighting hard.
Ad. Article continues below.
"He's in good shape. He's got good doctors around him.
"We will hope and pray for a good outcome, which I believe that they will have."
He has thankfully been given a good prognosis with doctors saying they are confident he will beat the disease.
Ad. Article continues below.
"When this happens, everything shuts down around you," David added.
"You go inside your little bubble … I'm sure he feels the love from millions of people."
Earlier this week, Michael's sister-in-law spoke on the family's behalf, saying, "Cancer is a horrible illness but we have faith in Noah being able to overcome this.
"We know he will. The time to start a long and very difficult treatment has come but it's got to be done.
"They say children are normally strong to put up with chemotherapy and my nephew is a warrior."
Are you a fan of Michael's? Do you have a message for the family has they head into this difficult time?