Meryl Streep's amazing efforts to break gender and ageing stereotypes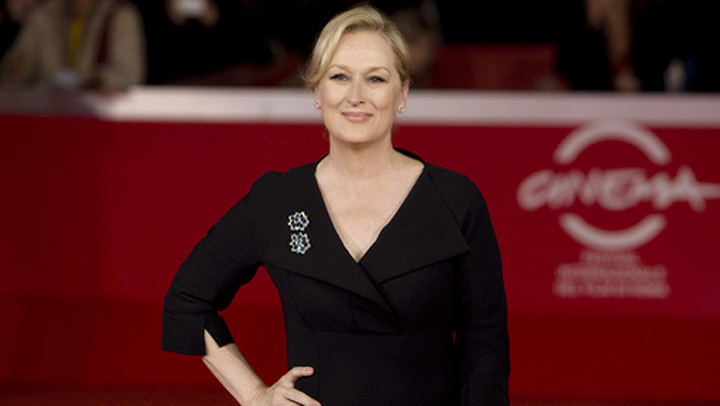 Go back to the 1960s and even as recently as the 90s and you'd be hard pressed to find a movie with a leading woman who was over the age of 35. It's just not the done thing, and yet many men in their 40s, 50s and even 60s have been cast in roles with generous screen time. So where are the women and what will be done to represent the ageing female population?
One woman in Hollywood has made it her mission to find a way to make women relevant and be put back in the spotlight, without the focus being on their age but their acting ability and how they can connect with the audience.
Meryl Streep, timeless actress and intelligent, strong woman, has created The Writer's Lab, in partnership with New York Women In Film and Television (NYWIFT) and IRIS (a female filmmaker collective), which will comprise of a three-day workshop with eight female screenwriters, where they will undergo intensive script development and polishing of their screenplays. The hope is to give these women a voice in a male-dominated industry.
According to Quartz magazine, Women's involvement in Hollywood hovers around 30% industry-wide; when it comes to screenwriting that number drops significantly to about 15%. A recent skit starring Amy Schumer, Julia Louis-Dreyfus, Tina Fey and Amy Poehler went viral last week and it made a mockery of how after a certain point, a women will only be considered for the mother, grandmother or undesirable woman role. As Louis-Dreyfus put it, you know your career has officially peaked in the eyes of men (and some women) when "you go to wardrobe and the only thing they have for you to wear are long sweaters that cover you up head to toe".
Ad. Article continues below.
As NYWIFT director Terry Lawler said in a statement: "After decades of ageism and sexism in our culture and in our films, the complex voices of mature women are in danger of being lost entirely. Women must address this inequality by taking ownership of that narrative".
Melissa Silverstein, founder and editor of Women and Hollywood told Quartz, "The myth is that men can write everything for everybody and women can only write relationship stories for women…Even if this were true, what is wrong with writing for women? We buy movie tickets! We have influence!"
At the sixth annual Women In The World Summit, Meryl Streep discussed the reason why female screenwriters have a harder time getting support than males in the same field.
"The women who have been directors have been, largely, they've had a really rough time breaking in in our business," Streep said. "But a lot of it has to do with imagination. This act of empathy, that women go through from the time we're little girls – we read all of literature, all of history, it's really about boys, most of it. But I can feel more like Peter Pan than Tinker Bell, or like Wendy. I wanted to be Tom Sawyer, not Becky!"
Vanity Fair reports she later said that the latest films are dominated by men and their stories, making girls empathise with male characters, however boys rarely have to do the opposite.
Ad. Article continues below.
"Women are so used to that active empathising with the active protagonist of a male-driven plot. That's what we've done all our lives. You read history, you read great literature, Shakespeare, it's all fellas. But they've never had to do the other thing," Streep said. "And the hardest thing for me, as an actor, is to have a story that men in the audience feel like they know what I feel like. That's a really hard thing. It's very hard thing for them to put themselves in the shoes of female protagonist".
Stats from Variety reveal that last year, only 12 per cent of the top grossing films had female protagonists…and it's time this changed.
The Sony leaks from earlier this year also revealed just how large the pay gap was in Hollywood, again showing that female actors come second behind their male counterparts despite, in Jennifer Lawrence and Amy Adams case in American Hustle, sharing equal screen time.
In January, Russell Crowe perpetuated the stereotype that older women should act their age and be in the background. He infamously said, "To be honest, I think you'll find that the woman who is saying that [the roles have dried up] is the woman who at 40, 45, 48, still wants to play the ingenue, and can't understand why she's not being cast as the 21-year-old," said Crowe. "Meryl Streep will give you 10,000 examples and arguments as to why that's bullshit, so will Helen Mirren, or whoever it happens to be. If you are willing to live in your own skin, you can work as an actor. If you are trying to pretend that you're still the young buck when you're my age, it just doesn't work".
Ad. Article continues below.
Either way, older women need to be shown that they are still valuable, because older men have had that edge for years. They aren't asking much – like anyone they want to be valued.
Tell us below: Do you think it's high time there were more women writing screenplays and starring in movies? Is there ageism in Hollywood?