Meryl Streep covers Lady Gaga 'Bad Romance'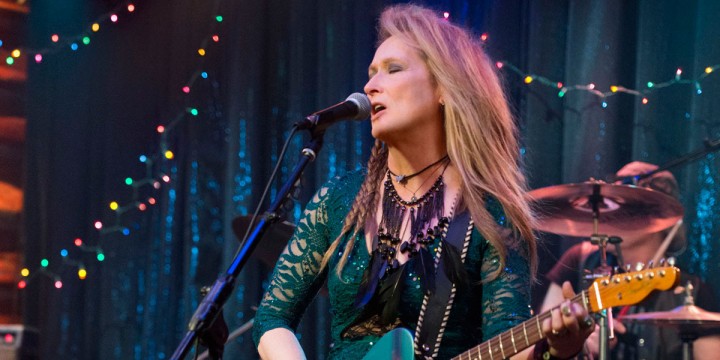 Meryl Streep has covered Lady Gaga's Bad Romance in the latest release preceding the worldwide launch of Ricki and the Flash on August 27.  And it's so entertaining listening to her sing "Rah rah ah ah ah, roma ro ma ma, Gaga ooh la la!" that you frankly have to listen to it!
Ad. Article continues below.
The latest in a stream of movies targeting Baby Boomers is coming to market, and the previews and titbits leaking out are frankly quite awesome from this one.
In the upcoming movie Meryl Streep plays "Ricki Randazzo, the frontwoman of a cover band who abandoned her three children to chase her rock and roll dreams." Being front woman of a cover band means Meryl will be singing covers of classic songs.
She sang twelve classic songs, including Tom Petty's "American Girl" and Lady Gaga's "Bad Romance," sung by the original Queen of Dragons, Mary Louise Streep.
The dozen covers were all recorded in front of a live audience. "We didn't use playback," Demme says. "We're not sweetening it up on the soundtrack. It's performance! I have to say with our band – I shouldn't say it, but I want to say what I feel in my heart – Ricki and the Flash blow away every original." [Jezebel.com]