Meryl as you've never seen her before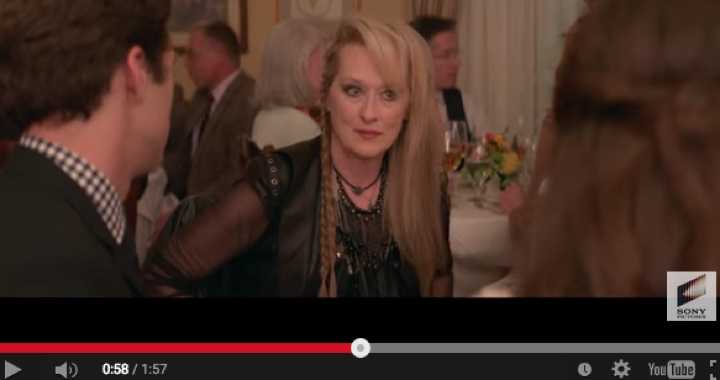 Meryl Streep is about to hit the silver screen in a way we have never seen before. The three time Oscar winner has had a seemingly endless variety of roles throughout her career, but never before has she played a hard rocking singer/guitarist.
Ad. Article continues below.
Ricki and the Flash, which stars Streep as Ricki Rendazzo, an ageing rocker who has made her fair share of mistakes along the road to rock'n'roll fame, sees her return home to make peace with her family as her daughter (played by her real life daughter Mamie Gummer) struggles with a relationship breakdown. Ricki's shot at redemption, is filled with hilarious gaffes and emotional struggles as she muddles her through being the mother she never was.
The comedy-drama, directed and scripted by Academy Award winning duo Jonathan Demme (Silence of the Lambs, Philadelphia) and Diablo Cody (Juno, Young Adult), has all the hallmarks of a Hollywood classic. Streep is adorned in tattoos, dark, heavy makeup and killer leather boots, not too mention some outrageous hairdos.
The film which is jam packed with musical performances also stars Kevin Klein, as Ricki's ex-husband, Rick Springfield as a Flash member who harbours desires for Ricki, and Audra McDonald and Klein's new wife.
Check out the Sony TriStar Pictures trailer below and tell us what you think. What is your favourite Meryl Streep movie?