Mel Gibson snaps again, attacks woman in Sydney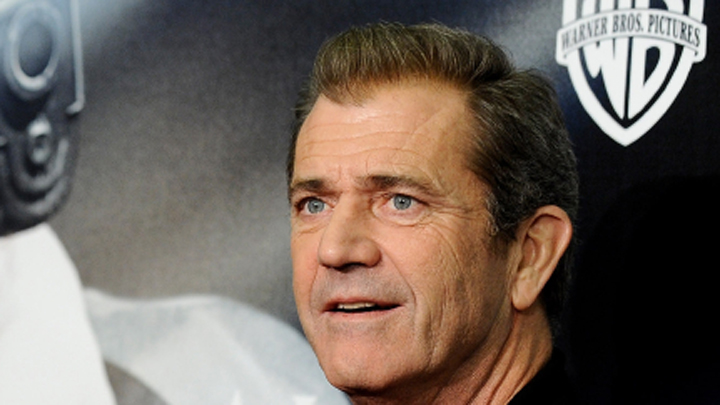 Not all of us enjoy having our photo taken and sometimes we don't people seeing us without our hair and makeup done, but usually we just accept that people photograph everything nowadays, so we shrug our shoulders and gamely shout "Cheese!"
It seems Mel Gibson is a little more touchy than the rest of us. The Oscar-winning Australian actor shoved The Daily Telegraph photographer Kristi Miller outside a Sydney cinema last night, launched into a tirade of abuse that only ended when his 24-year-old girlfriend intervened.
"I thought he was going to punch me in the face," the news photographer and mother-of-three told news.com.au
"He was spitting in my face as he was yelling at me, calling me a dog, saying I'm not even a human being and I will go to hell. He swore and called me a c … It was non-stop, he didn't even breathe".
Gibson accused Miller, 39, of "invading" his space and "disrespecting" him by taking the photograph.
Ad. Article continues below.
"I took a photo of Mel and his girlfriend and when I turned around he shoved my back really hard," Miller explained. "It shocked me because I wasn't expecting it. I don't know if it was his hands or elbow".
It's reported Miller was visibly shaken by the altercation outside Palace Verona Cinema on busy Oxford St, Paddington,  fearing she would be pushed on to the road. Gibson, 59, held his clenched fist and stood over her with onlookers later stepping in to see if she was OK.
The veteran actor's girlfriend, champion US equestrian vaulter Rosalind Ross, was by his side and was overheard apologising.
If you're lucky enough to be a a Hollywood actor, shouldn't you just accept that the paparazzi are part of your life and stay polite? Or do you think Mel has the right not to be photographed without his permission?