Mel Gibson looks loved up as he receives prestigious Hollywood Film Award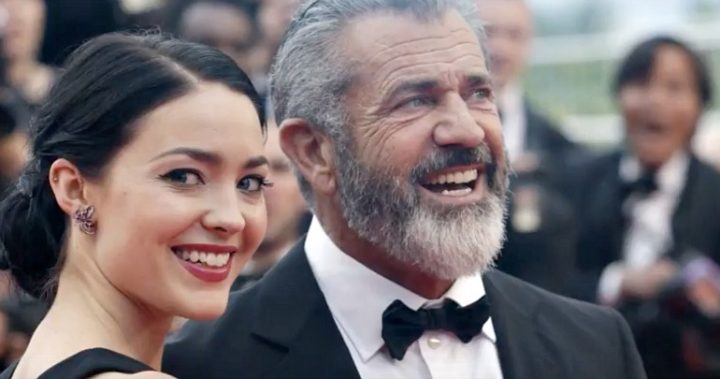 It looks like things are finally happening again for Mel Gibson. After a decade of multiple meltdowns and being in the limelight for the wrong reasons, Gibson appears to be getting back into Hollywood's circle of trust now. At the 20th Annual Hollywood Film Awards which took place over the weekend, 60-year-old Gibson was honoured with the Hollywood Film Awards' Hollywood Director Award. The event coincided with the release of Hacksaw Ridge, a World War II film Gibson directed that stars Andrew Garfield and Vince Vaughn. It is a critically-acclaimed period piece, which looks like Gibson's ticket back into show business bringing in a modest box office in its opening weekend with a $14.75 million, behind Doctor Strange ($85 million) and Trolls ($45.6 million).
Previous recipients of the award include iconic filmmakers such as Martin Scorsese, Oliver Stone, David O. Russell and Ron Howard. Gibson looked dashing in a classic navy blue suit with a striped red tie and black dress shoes, sporting a thick beard. 
Ad. Article continues below.
The 60-year-old  walked the red carpet at the Beverly Hilton Hotel with his pregnant girlfriend Rosalind Ross, 26. They looked inseparable and so in love! Rosalind, an ex-equestrian vaulter, wore an elegant black gown with a white shoulder-less top, carrying a white purse.
Ross and Gibson are expecting their first child together. 
What do you think of Mel's latest award?