Meet Grace Kelly's granddaughter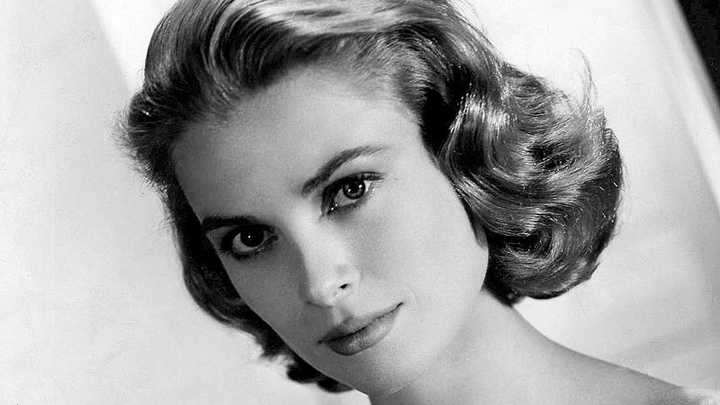 We all know and love Grace Kelly for her beauty and talent and now another generation of Monaco royal beauty is making her mark: Jazmin Grace Grimaldi. Have you ever heard of her?
Jazmin is the eldest daughter of Prince Albert II of Monaco. Her mother is Tamara Rotolo who met Prince Albert in 1991 and had a brief relationship. Rotolo became pregnant with Jazmin and decided to raise her daughter away from the royal life in the US. Her life was normal growing up in America; in fact, she didn't connect with her father until the age of 11 during her first visit to Monaco.
Now Jazmin is opening up about her experience of meeting her father. Jazmin knew about her lineage from a young age however, it wasn't until recently that she has stepped out and spoken about her story.
Despite the attention, Jazmin now lives in New York where she attended University and has now decided to is follow in her grandmother's footsteps and begin a career as a singer and actress. Jazmin recalls her memory of watching High Society, where Kelly stars alongside Bing Crosby and Sinatra and says that she felt a connection with her grandma. Passionate about acting, singing and dancing, Jazmin said in her Harper's Bazaar interview, "it was a real goosebumps moment" when she saw her in the film.
Jazmin has big shoes to fill but she's definitely got the genes. Are you interested in following Jazmin's career?
Ad. Article continues below.
As we all sadly know, Grace Kelly was killed in a car crash in 1982 at the age of 52. Her Husband Rainier III passed away in 2005 at the age of 81.
Here are a few photos of Grace Kelly and her granddaughter. Take a look and tell us your favourite Grace Kelly film.
#Fashion Grace Kelly's Granddaughter Is Just as Beautiful as You'd Expect http://t.co/7DGfLCq7Wc

— Braam Fashion (@BraamFashion) July 21, 2015
Ad. Article continues below.
Great interview. @harpersbazaarus A must read. 🙂 "Grace Kelly's Granddaughter Jazmin Grace Grimaldi Opens Up" http://t.co/afsudNRYOH — Royal Correspondent (@RoyalCorrespond) July 22, 2015
This photo highlights the beauty shared by both of them. Do you see the resemblance?
Meet Grace Kelly's granddaughter, Jazmin Grace Grimaldi: http://t.co/zRv2sLwEmc @TheRealRomy pic.twitter.com/QAHtkNSWzN

— Harper's Bazaar (@harpersbazaarus) July 21, 2015
Ad. Article continues below.
Ad. Article continues below.
Tell us, what is your favourite Grace Kelly film?