Mary's ride is fit for a princess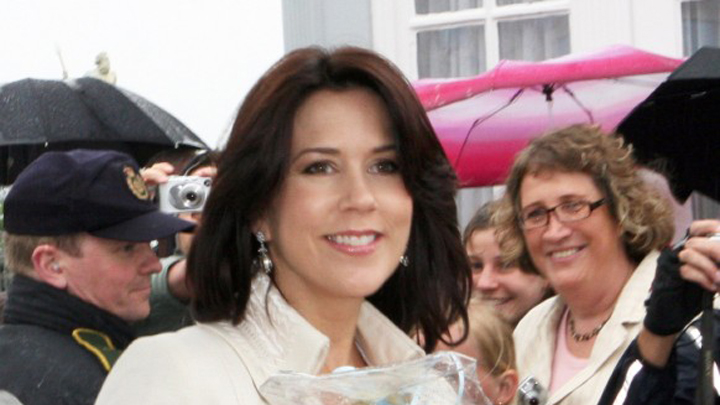 An Aussie tourist got the surprise of her life when she glanced out the back of a taxi and saw Princess Mary doing something very un-princess-like.
The Australian-born Crown Princess was cycling among the Copenhagen traffic with her kids' nanny sitting in the passenger box in the front!
For locals, the sight of the princess carting her kids around on her locally made bike is perfectly normal, but for Angela Carroll, who was actually on her way to the Royal Palace, hoping to catch a glimpse of Mary, it was completely unexpected.
Princess Mary takes a turn playing chauffeur http://t.co/p9K1uaW7wO pic.twitter.com/9URmOfgQ0o

— Daily Mail Australia (@DailyMailAU) July 9, 2015
Ad. Article continues below.
Fortunately, Ms Carroll thoughts to pull out her phone and snap a couple of pictures, which have been seen around the world. 
Princess Mary was riding a Nihola Family Cargo Bike while her staff member, believed to be Mette Hansen, the children's nanny was seated in the front of the three-wheeled vehicle.
Mary has previously been seen riding bicycles near Copenhagen Harbour with her children, Prince Christian, Princess Isabella, and twins Prince Vincent and Princess Josephine. 
Crown Princess Mary of Denmark on family's Nihola #cargobike, with employee in the box. #Copenhagen pic.twitter.com/wflaIddCMU

— M. Colville-Andersen (@copenhagenize) July 9, 2015
Ad. Article continues below.
 The 43-year-old was dressed casually and barely anyone batted an eye in her direction, the Daily Telegraph reported.
What a great way to keep her wonderfully trim figure – and what a great boss she must be!
How would you react if you saw the Crown Princess of Denmark riding around the streets of Copenhagen with a staff member on board? Would you be surprised?