Martin Short keeps his late wife's memory alive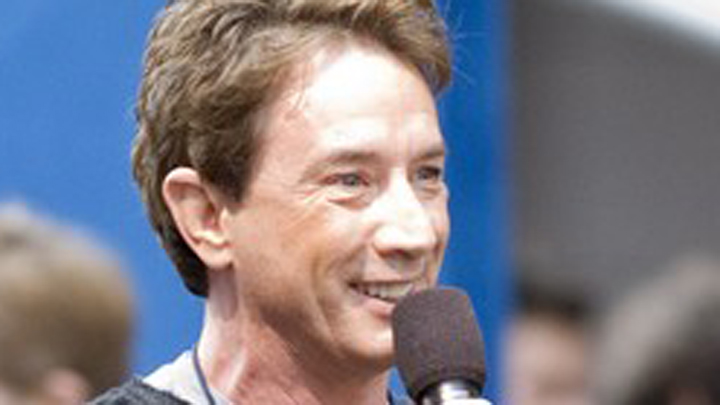 Funny man Martin Short has had his fair share of heartbreak over his lifetime – he lost his mum, dad and brother by the time he was 20, and 4 years ago, he also lost his beloved wife, Nancy Dolman.
The two actors married in 1974 and were happily married for 36 years before she succumbed to ovarian cancer in 2010. It has been revealed in his new memoir, I Must Say: My Life as a Humble Comedy Legend, that Nancy is still the woman of his dreams and that he speaks to her daily.
But this isn't a sad story at all, Martin actually loves imagining Nancy is right there with him and even engages in conversations with her as if she never left his side.
The 64-year-old writes, "I'm still very much married to Nancy…In my case, it's Nancy with whom I happily converse, even while the rest of the world can't see her".
Ad. Article continues below.
"In our thirty-six years together we became so intimately familiar with the workings of each other's minds that I can convincingly play out the conversations we would be having today, about things that postdate Nancy's death. So some nights, when I'm really missing her, I'll grab a rum and Coke at twilight and sit on the couch on our front porch, or perhaps upstairs, on the balcony off of our bedroom, with the Pacific Ocean in view.
'I'll call out, 'Hey, Nan'! Forming the words just feels good in the throat'".
But is Martin a bit of a sad old man? Not at all, he says. "I think this is healthy. I can't stand when the dead are talked about in hushed tones or banished from our thoughts". And isn't that so true?
Martin Short's book is available now via Booktopia for $34.25 
Do you keep the memory of someone alive? How do you do it? Do you think it's normal to do what Martin does? Tell us below.