Mariah Carey's kids to get their own reality show?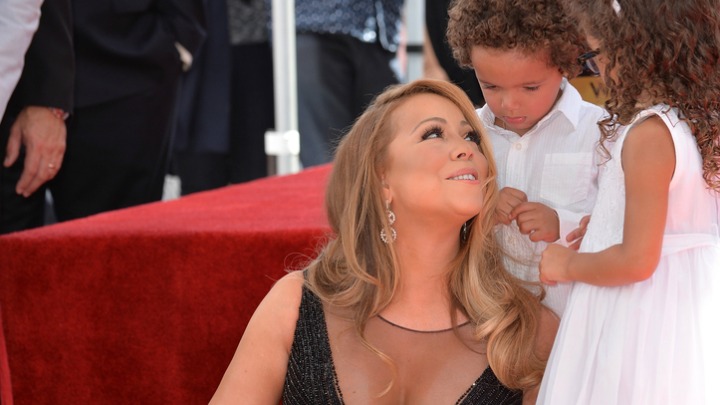 The Kardashian family has taken over TV screens all over for a long time, but it looks like another family is set to establish themselves on reality TV.
Mariah Carey is starring in the upcoming docu-series, Mariah's World, and the pop superstar said that her twins Moroccan and Monroe are naturals on camera. "It's fun for them. They want to be around it," she told E! "They are so funny that they should have their own show because they're twins and they have like their own little language and it's hilarious."
These adorable 5-year-olds aren't the only guest stars: Carey shared that her ex-husband Nick Cannon also makes an appearance in the series. "It was nice because we did have their father, he came and we had a moment for Mother's Day with his mom. It was cute," she said. "So we try to keep it, the co-parenting so the kids can feel good about things like that and not feel like it's any weirdness … It's the right thing to do," she said.
The singer promises that the 8-part series will show "behind the scenes" from the making of her European tour. "Also, my kids being four years old on the road with me, coming up on stage, I'll always have that footage."
She added: "We travel together, they really enjoy travelling, and I take them to different places. They've been around the world probably more than most adults. But they love travelling.I try to keep a consistent schedule, so whether that's karate or gymnastics. We have talks and they sing and they play music." And it seems the twins could follow in their mother's musical footsteps, as Mariah revealed that her son Moroccan is a budding DJ, and daughter Monroe has inherited her singing talent. Miss Monroe has a really, really great ear for music and she has a beautiful tone," she gushed. "I can't force her to sing, so if she wants to sing she'll sing, but I encourage her because it's a great outlet."
Ad. Article continues below.
Here are some other photos of the kids, put up by Mariah on her Instagram:
A photo posted by Mariah Carey (@mariahcarey) on
Ad. Article continues below.
Here's the trailer of the video:
What do you think about this?