Maggie Smith thought she wouldn't live to see the end of Downton Abbey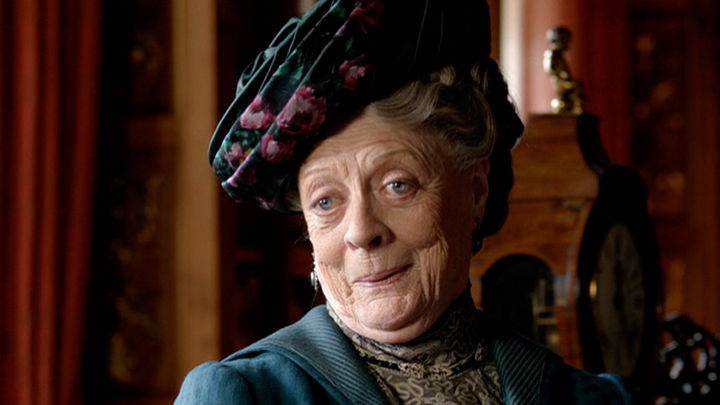 As Downton Abbey draws to a close, it's customary for the actors to reflect on the series and how they've felt. But Maggie Smith had a rather tongue-in-cheek response when she was interviewed recently: she said she was amazed she lived long enough to finish the final series of acclaimed TV program, Downton Abbey.
Asked about her thoughts by the Mirror on the filming of the sixth series coming to a close, she said: "Before this (filming Downton), which was six years ago, I had done about ten years with Harry Potter, so I felt very old indeed by the time I got to the Dowager.
"So I am just very surprised I got through it and I am still here".
Maggie said she hasn't be able to watch much of the series as "we are usually scrambling to keep up with what is happening. We shoot out of sequence which is pretty alarming so I find it hard. Other people are better at this television stuff.
"It is hard to go one to five to six in the episodes, so thank god they are written with clarity".
Ad. Article continues below.
A screen legend in every sense of the word, Maggie Smith may be 80 but at no point did she or has she ever seemed like she was slowing down. Perhaps that's why she said after the show airs, she'd like to have some time to relax.
"I am going to be lying down for quite some time", she said.
"The other thing I will be doing is watching this and getting the box set and having a good look.
"I haven't watched anything I have done. I have seen some of it but I want to sit down and watch it all".
Ad. Article continues below.
A film version has been rumoured, despite no script being written. Nevertheless, Maggie Smith would like to take part.
"A film? Yes. My wig has been around for a long time so I am not sure it will be around, but hopefully I will be. The wig is more tired than I am. But a film would be fun".
The final series is expected to air in Australia later this year.
Tell us, are you sad that Downton Abbey is coming to a close? Who was your favourite character?