Maggie Smith dazzles the crowd at her highly anticipated film screening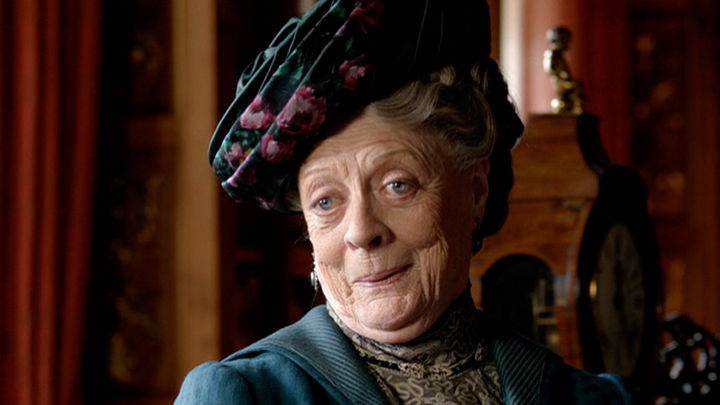 Forget corsets and hats, Maggie Smith is much happier wearing the shapeless, moth-eaten sacks of the homeless woman she plays in her latest film.
She did, however, manage to strike the perfect balance at the London Film Festival, appearing on the red carpet in a lovely embroidered floral coat worn over black slacks.
Ms Smith's film, The Lady in the Van was one of the most highly anticipated films of the British Film Industry's festival, and is expected to be a box office smash.
Ad. Article continues below.
The film tells the story of a homeless woman who parked her dilapidated old van in the driveway of writer Alan Bennett for 15 years. Ms Smith played the role in the stage version of the tale and, as you can see from the trailer below, it could be her best performance yet.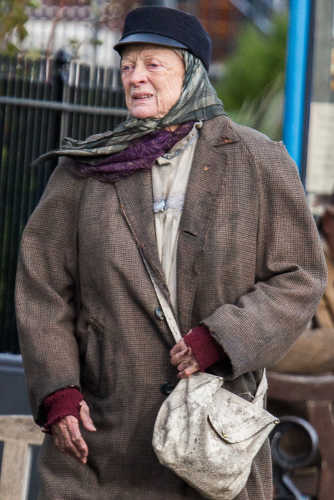 Speaking with Associated Press, Ms Smith said she was far more comfortable playing this character than the Dowager Countess of Grantham in Downton Abbey.
"I feel easier with The Lady In The Van than that lady with the hat on," Smith said. "It was much easier, as an actor, to be Miss Shepherd because she didn't mind about how she looked and it was such a relief.
Ad. Article continues below.
"Lady Violet was forever in those corsets and things that Miss Shepherd would never dream of getting into. For comfort alone, it was better to be Miss Shepherd".
See the trailer for the film here and tell us, are you looking forward to seeing it?
What do you love most about Maggie Smith? Which has been you favourite character over the years?