Magazine releases its annual Australia's Hottest 100 Women list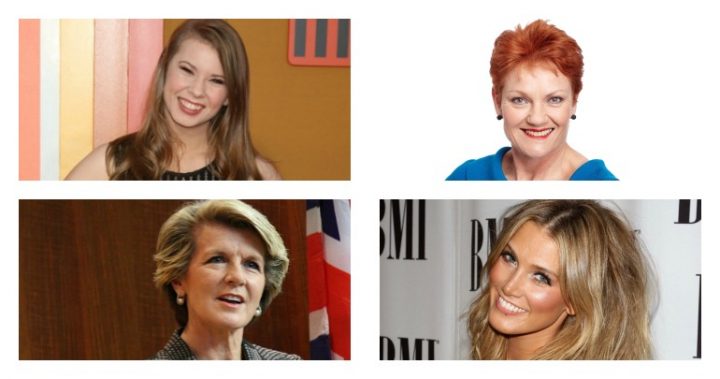 It's that time of year again… Maxim magazine has released its annual Hottest 100 women list and a few surprising names have made it this year.
While the premise of rating women on their "hotness level" seems outdated and even a little insulting, it's out there none the less and some of Australia's most recognisable women have been named.
Bindi Irwin, who only turned 18 a few months ago, has come in at number eight and while the magazine praised her for her many achievements, with the magazine also issuing a word of warning to her American boyfriend, Chandler Powell.
"Some advice, mate — when your girlfriend's family owns a pit of crocodiles, you'd best be doing what she says," the magazine warned.
Ad. Article continues below.
While many have jumped to congratulate Bindi, some weren't so kind.
One media outlet branded Bindi's inclusion as "a little ick", implying it was difficult to see her outside of her tween fan base and as a subject of lust for men. How nice of them… (sarcasm).
A number of over 60s made the list with women in politics filling out the bottom 10. One Nation leader Pauline Hanson came in at number 100, Julie Bishop at number 98 and the prime minster's wife Lucy Turnbull at number 93.
Coming in at number one this year was former 'Neighbours' Margot Robbie who got her big Hollywood break in 'The Wolf of Wall Street' opposite Leonardo DiCaprio.
Ad. Article continues below.
Former 'Packed to the Rafters' star Jessica Marais (who played Rachel) came in at number two, followed by Delta Goodrem and model Jennifer Hawkins.
While the list seems to be a popular win for the magazine every year, some are wondering why lists like this still exist.
What do you think of this list?