Madonna's bizarre marriage proposal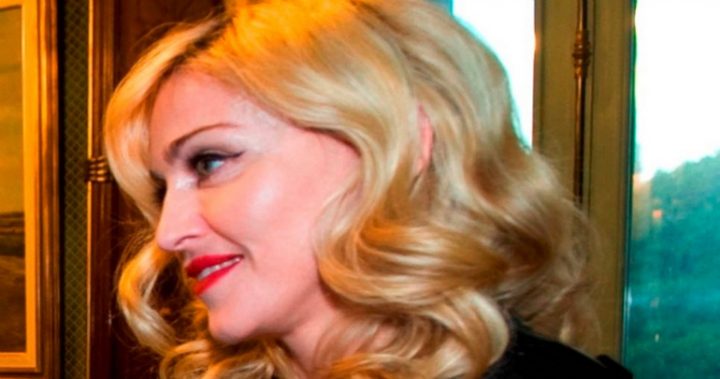 Now we know how much it takes to have Madonna's hand in marriage, well at least theoretically. Madonna had an indecent proposal for old flame Sean Penn and told him she'd remarry him – if he forked out $200,000 for her charity.
She made the offer in front of A-list celebrity guests at a charity gala in aid of Madonna's charity Raising Malawi, reports The Sun.
Although it sounded as a joke, it wouldn't be surprising if Madonna secretly meant it as they've had prior history – Penn, 56, who was married to the megastar between 1985 to 1989, was quick to accept his ex's hand and the pair later put on a suitably bizarre display on stage.
At the event, Penn was even seen crawling between her legs and handcuffing himself to her, reports News.com.au. Some say it was too much of a display while others felt it was just in the name of fun.
Madonna — Sean Penn's Got Me in Handcuffs … Just Like the Good Old Days (VIDEO) https://t.co/tCbJjO6zlq

— TMZ (@TMZ) December 3, 2016
Madonna then said: "The many moments that were our marriage."
She later turned to her former beau and announced: "I'm still in love with you!"
Madonna and Penn seemed to have timed the bit perfectly to coincide with an auction of previously unseen photos from their wedding day.
Throughout the evening, a host of A-listers donated memorabilia, works of art, and one-off experiences to sell off to the highest bidder.
Ad. Article continues below.
She billed the night as "an evening of art, music and mischief".
Items up for grabs included a poker game with Edward Norton and Jonah Hill, a week at Leonardo DiCaprio's house in Palm Springs, and a custom-designed Fiat 500 inspired by Madonna.
It was during a bidding war for one of her old necklaces that she decided to pick on her ex and make her declaration of love.
Unfortunately, despite being willing to pay the money, he was eventually outbid by other party guests.
Do you think a marriage proposal is something that can be made fun of? Was it just in good fun?