Madeline Stuart's big news that will inspire your granddaughters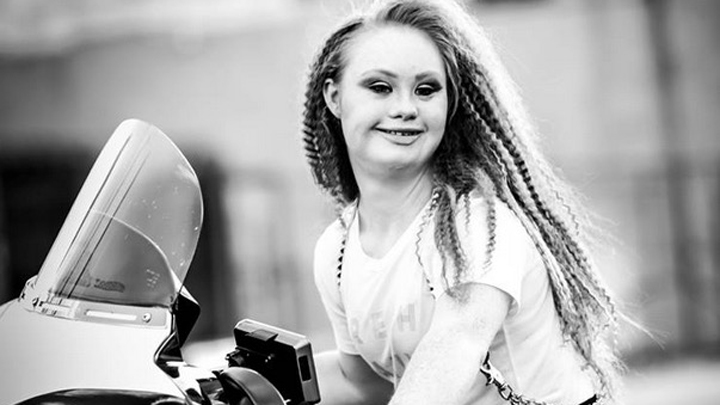 A few months ago we introduced you to Madeline Stuart, an 18-year-old Brisbane model with Down's syndrome. This week Maddy shared exciting news that every model only dreams to accomplish.
The Brisbane teenager is going to strut her way to the fashion capital of the world, New York City, and walk in the world-famous NYC Fashion Week. Maddy wrote "Guess who is modelling in NY for NY fashion week xx'" to her 450,000 Facebook fans, a fanbase that has grown substantially since we first reported on the story.
The fashion label FTL Moda, in association with the Christopher Reeve Foundation, casted Madeline "with the utmost joy and pride" to walk in their #VanderbiltHall show on September 13. These fashion shows are watched by the top names in the industry and have been walked by Australian supermodels like Miranda Kerr and Elle Macpherson.
Last year Maddy was overweight and struggled with her body image. She decided to be active and participate in sports like cricket and gymnastics. Now, Maddy is comfortable in her skin, her mum told Cosmopolitan, she "truly loves herself. She'll tell you she's gorgeous. She'll tell you she's wonderful".
Ad. Article continues below.
This is the ultimate achievement for a model and she is only 18! Maddy has truly inspired us all by proving you can do anything no matter what disabilities you have. Maddy's mum, Rosanne said, "It's not about the modelling for me. It's about my daughter being happy."
Rosanne said she wanted "people to take away from this…to not discriminate. Don't judge a book by its cover. I would just like people to accept, love, and show kindness".
In Maddy's own words, she said, "I am a model, I hope through modelling I can change societies view of people with disabilities, exposure is creating awareness, acceptance and inclusion".
To keep following Maddy on her adventure to NYC and to show her support, like her Facebook page. Tell us, will this inspire your granddaughter?