Love 'Neighbours'? You can now sleep over on the Ramsay Street set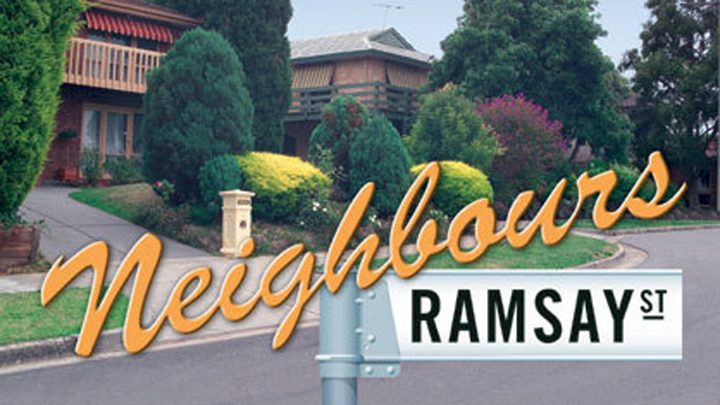 Watching Neighbours used to be (and still is!) a family event but never before have you been able to stay in one of those iconic houses on Ramsay Street. That is, until now.
The long-running Aussie soap's set has now been listed as part of a special competition that will surely make a mega fan's dreams come true.
The set is regularly open for tours but you have never been able to stay the night before.
Alan Fletcher, who plays Dr Karl, will be joined by Chris Milligan, who portrays Erinsborough handyman Kyle Canning, for dinner with the lucky winners.
Fletcher said, "This is a fantastic opportunity for guests to be hosted on the set of Ramsay Street for the first time ever. A sleepover on the set is a truly unique experience, where guests will see what goes on behind the scenes, meet their favourite stars and see where all the drama unfolds. You could experience Erinsborough like a local – well, without the scandal and natural disasters of course".
Ad. Article continues below.
The winner will also be able to explore the Melbourne studio.
"This Neighbours listing provides an unforgettable travel experience for Aussie, UK and Kiwi fans, where they get to make Ramsay Street their home for the night," Airbnb's Australia and New Zealand manager Sam McDonagh told News Corp.
According to the 'listing' on the website, the Neighbours set will be transformed into an Airbnb style room and guests will be able to watch Neighbours DVDs, eat breakfast with the cast and crew in the cafeteria, and even eat at Harold's diner.
The much-loved series, which first aired in 1985, is the longest running Australian drama series.
Tell us, do you still watch Neighbours? Would you sleep over on the Neighbours set if you could?