Lisa Wilkinson outraged with the latest divorce trend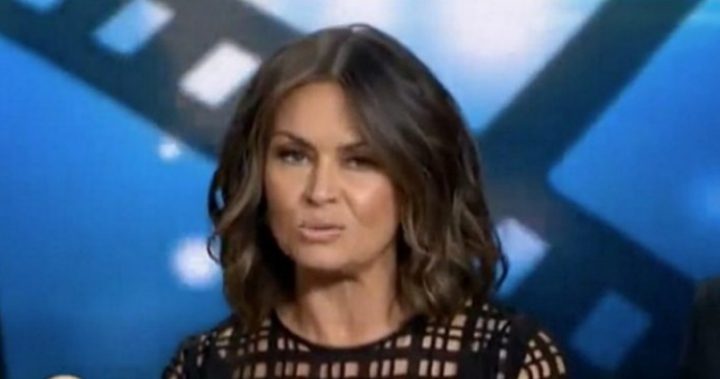 Lisa Wilkinson is not one to be afraid to speak her mind, and that's why so many love her. On Thursday's Today show's during The Mixed Grill' segment, they were discussing about an American couple who had separated amicably and actually celebrated the end of their marriage with a "divorce party". In photos available online, the former lovers beamed for the camera, presumably joined by their friends and family.
Another image also saw the ex-wife posing next to a car which said in pink writing across the screen: 'Just Divorced'.
Lisa Wilkinson disapproved of the American couple's decision to hold a 'divorce party' together, saying: "I really value the institution of marriage."
Lisa's comments come after the journalist admitted to her own marriage struggles and husband Peter FitzSimons' heavy drinking.
"If they're happy [the American couple], it's got to be a good thing," Lisa said on the breakfast TV program.
"(But) I really value the institution of marriage. I hold it very dear.
"The fact that they kind of valued it so little that they can celebrate it in a way that's kind of…" the 57-year-old added.
Ad. Article continues below.
This month, Lisa revealed her marriage struggles with her journalist husband Peter FitzSimons, 55, and his former habit of heavy drinking, reports Daily Mail.
In a rare interview published in the December issue of The Australian Women's Weekly, the mother-of-three described the toll Peter's drinking used to take on their relationship.
"He stopped caring when he had alcohol. He wouldn't care too much what he'd say to me, he'd be careless he might upset me – and it actually takes a lot to upset me," she said.
The article claimed that Lisa would often come home in the afternoon to find her husband sleeping off alcohol on the couch.
"He just wasn't the man I married,' she confessed of her husband, who has since cut out alcohol and lost a whopping 40kgs over a period of two years.
Lisa and Peter married in 1992 and have three children – daughter Billi, and two sons Jake and Louis.
Do you agree with Lisa? What are your views on celebrating divorce?