Lisa Wilkinson gets brutally honest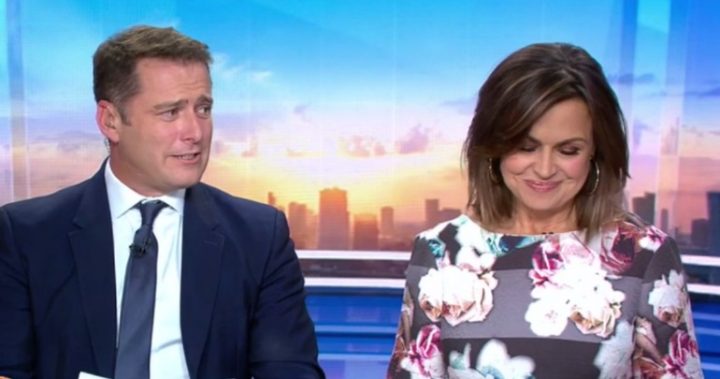 When Lisa Wilkinson was on this morning's The Today Show, she made a comment that sent s parents fuming. During the program's Mixed Grill segment with Karl Stefanovic, Wilkinson said parents who let their children have access to screens before they are five years old are "crazy" and that this lack of discipline will "come back to bite".
Wilkinson said parents need to help themselves by limiting the amount of time they let their children spend in front of a screen.
"If as a parent you allow your children time in front of the screen … you give them iPads, you give them phones before the age of five … you are crazy," Wilkinson said.
"Come back to me when they're 14 and they're completely and utterly addicted to their screens, they have no social skills, that's when you'll realise that what you did early has come back to bite you," she said.
The comment comes after British child development expert and author Gillian Bridge earlier this week said tantrums during the "terrible twos" are caused by parents' lax discipline and unrealistic expectations, rather than being an inevitable part of child development.
Ad. Article continues below.
Ms Bridge said in her book, The Significance Delusion, the concept of the "terrible twos" does not exist in many parts of the world.
"We expect to take our children to an awful lot of places and get them to fit in with adult arenas which we wouldn't have thought appropriate years ago," she told UK newspaper The Times.
"Neither this phrase nor the concept exists in many parts of the world," she said.
Wilkinson said Bridge's comments were "rubbish" and said the "terrible twos" have been around "forever".
"It's that moment when a child realises that it has the power of saying no and it's trying to find its own will and it's own way in the world," she said.
"It's a really difficult time and as a parent you really have that sense, particularly with your first one of 'Am I going to get this right?' Because it's so easy to lose your temper and it's so easy to lose patience."
Does Lisa have a point or is the expert correct in saying these things?