Let's talk: Should Baby Boomer rock stars hang up their guitars?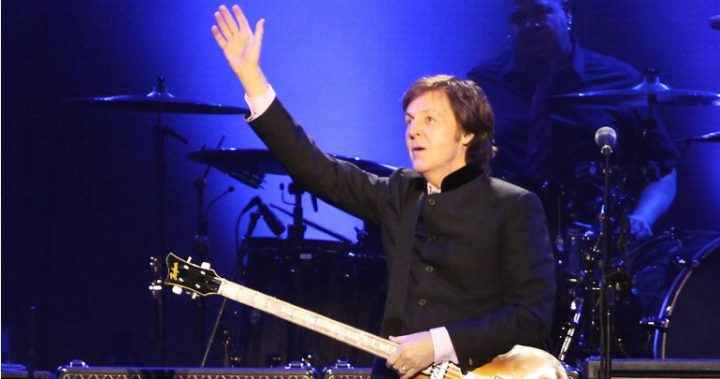 Baby Boomer artists have been accused of ripping off fans in order to boost their retirement savings.
An opinion piece published by ABC News claims that huge stars of yesteryear, such as Paul McCartney and Bob Dylan, are not only rorting fans with overpriced concert tickets but also by selling re-released or never-before-released albums and box sets that add nothing to their contribution to music history.
"If you love the music of the '60s, '70s and even the '80s, there's a good chance the stars you idolise are sneakily boosting their superannuation at your expense," the story says.
And demand for these artists' work means that "young, exciting new artists struggle" to make sales, the piece by Mark Bannerman, whose biography says works as a supervising producer at Four Corners, claims.
"McCartney is not the Beatles – he's not even Dylan," Bannerman says. "So what is he selling? Very simply, nostalgia."
Ad. Article continues below.
McCartney cops flack in particular for the $400 tickets to his up-and-coming Aussie tour in December, while big-name acts from the 60s and 70s, such as Pink Floyd, Led Zepplin and Bob Dylan, also come in for a hammering from Bannerman. 
"When Pink Floyd sang the lines 'money, it's a gas, grab the cash with both hands and make a stash', we thought they were pointing the finger at filthy capitalist pigs," he says. "It is now clear, they may well have been talking about themselves."
But we wonder what the difference is between nostalgia and the current Top 20, when many of the latest hits draw from the artists that went before them – is it wrong that the originators of the sounds should continue to make money from them?
Does buying albums or tickets from acts you've long loved for really stop any true music fan from being happy to explore new music? And if new acts are "struggling", why is that the fault of the Baby Boomer stars and the Baby Boomers who are likely buying their work?
Besides, the prices being charged by stars old and new are hardly different – $400 for McCartney or $300 for tickets to Adele's recent concerts. 
Ad. Article continues below.
For $2,000 you can get yourself the Paul McCartney VIP treatment, which includes front row seats and an invitation to the sound check. Lionel Richie is also touring Down Under, and you can pay $1,272 for a meet-and-greet with him.
A meet-and-greet with 23-year-old Ariana Grande will cost you $800, meanwhile, which doesn't seem unfair given that Richie's been a star since the 70s and has released 10 albums, while Grande's released three and has a career history that involves Nickelodeon kids show and, errr, that's it.
And McCartney and Richie are dirt cheap compared to 24-year-old US singer Demi Lovato, also famous mainly for her stint on children's television, who during her 2014 Australian tour charged $7,250 for a private-meet and-greet, while for $1,800 she would dedicate a song to you on stage.
Who would you pay top-dollar to see perform live?