Let this video put a smile on your face today, but remember the important message it gives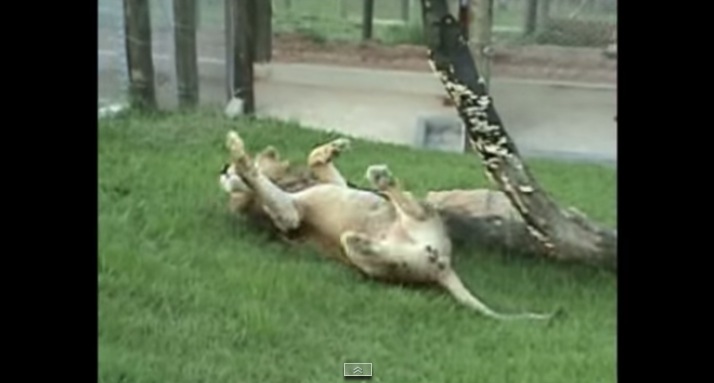 There are some things that bring a smile to your face, and this bittersweet video is one of them. "Will" the lion lived in a small cage as part of a travelling circus throughout Brazil. He was born into this captivity and throughout his life, he never once saw grass.
Ad. Article continues below.
Brazillian animal sanctuary, Rancho dos Gnomos Santuàrio, saved Will in 2006 and filmed the first day when he returned to the sanctuary – seeing and touching grass for the first time in his life.
Will passed away in 2011 however Rancho dos Gnomos Santuàrio released the below video to their youtube channel just last week in a bid to bring the world's attention to cruelty to animals.
Santuary founder Marcos Pomeo told The Dodo, "He had five years of tranquility before he died. Here he had the opportunity to interact with other lions. He loved to lie in grass and look at the sky."
So watch the below video today and let it put a smile on your face – but remember that this video serves a very, important message.