Leonard Cohen's parting letter to his muse has gone viral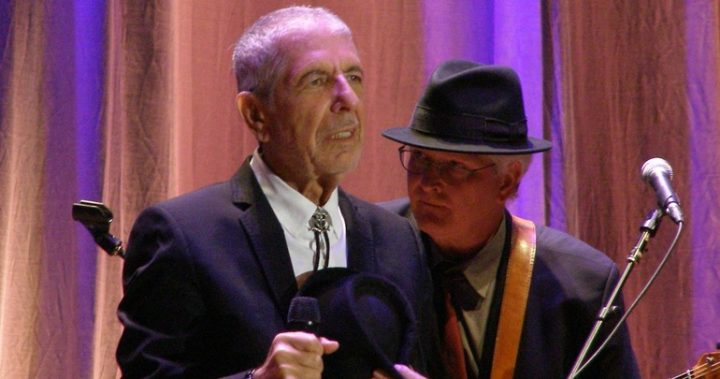 Tributes have been flowing for legendary singer Leonard Cohen since the announcement of his passing yesterday afternoon.
It turns out though, that Leonard wrote his own moving tribute to his muse and past love Marianne Ihlen when she died earlier this year.
Leonard and Marianne were together in the 60s before parting ways and and marrying other people. They remained friends though and Marianne was his muse for many of the songs he wrote over the years.
Letters of Note acquired a message Leonard wrote to Marianne before her death, touching on the fact that his own illness had already taken over his body.
The letter began: "Well Marianne it's come to this time when we are really so old and our bodies are falling apart and I think I will follow you very soon.
Ad. Article continues below.
"Know that I am so close behind you that if you stretch out your hand, I think you can reach mine.
"And you know that I've always loved you for your beauty your wisdom, but I don't need to say anything more about that because you know all about that.
"But now, I just want to wish you a very good journey. Goodbye old friend. Endless love, see you down the road."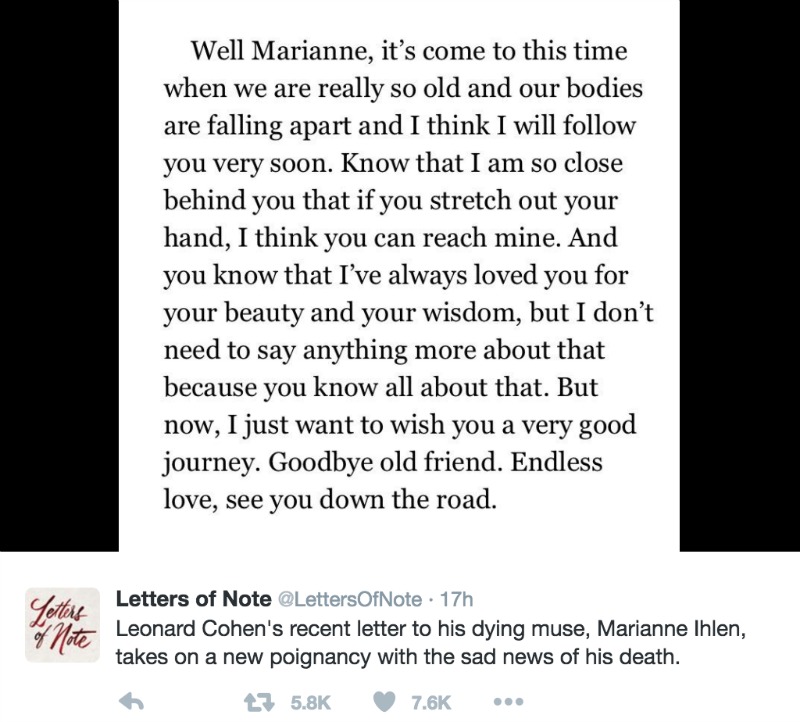 It appears the singer received a letter back from someone close to Marianne, who penned the heartbreaking note on her behalf.
Ad. Article continues below.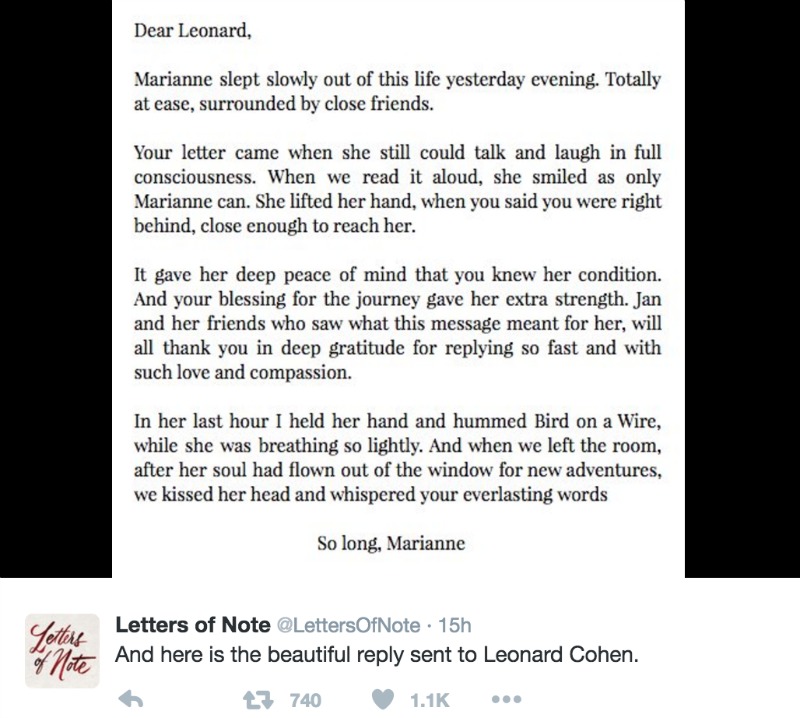 Leonard passed away on November 7, but his family took a few days to privately mourn before announcing the sad news to the world.
Were you a fan of Leonard Cohen? What's your favourite song of his?