Last Gear – The demise of Jeremy Clarkson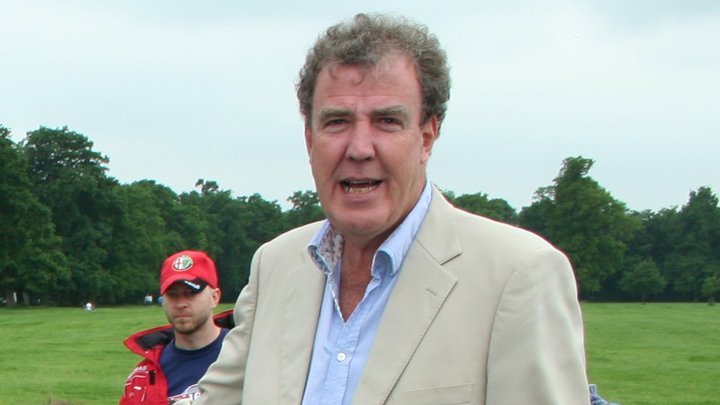 The circling vultures of controversy have finally swooped down on Jeremy Clarkson's career at the BBC, whilst the future of its globally popular show Top Gear is in doubt.
Cult figure Clarkson is simultaneously revered and reviled the world over for his casual racism and political incorrectness, whilst showcasing the world's best automobiles. However, Top Gear and Clarkson have never been far from the headlines with the show being plagued by controversy for as long as anyone can remember.
From damaging the environment, insulting foreign dignitaries, vilifying his own Prime Minister, performing Nazi salutes and being grossly homophobic, to making fun of suicide victims, prostitutes and short people, Clarkson has been front and centre of it all.
He is no different in many respects to the shock-jocks that frequent our airways. In reality, they're all a by-product of the system. Their job is to shock and awe, to incite debate, opinion, headlines…and publicity. Their employers apologise on their behalf, but encourage their ratings bonanza behaviour behind the scenes.
Physical violence though, is a step too far and should not be tolerated anywhere, let alone in the workplace.
Ad. Article continues below.
Clarkson was suspended then axed after physically assaulting one of the show's producers. His axing has sparked a social media tsunami, largely in support of the show's star. More than a million people have allegedly signed a petition in support of Clarkson, calling for his reinstatement, whilst other pundits are calling for the death of the show and a boycott of the BBC.
Social media trolls have turned their anger and outrage over Clarkson's ousting on to the victim of the assault, producer Oisin Tymon. Twitter has been running hot with Clarkson fans calling on Tymon to 'grow some balls and punch him back', or charging him as the murderer of the world's greatest TV show.
Others have leapt to the defence of Tymon, questioning how the victim can become target.
Either way, Clarkson, his co-hosts James May and Richard Hammond and the BBC have some thinking to do. Such was popularity of the comedic-idiotic trio that the show, with a global audience of 350 million people, may not survive without him.
Will the show survive? Was the BBC justified in releasing Clarkson? Would you watch the show with a different cast?