Kyle Sandilands embarrasses co-host in front of Hollywood stars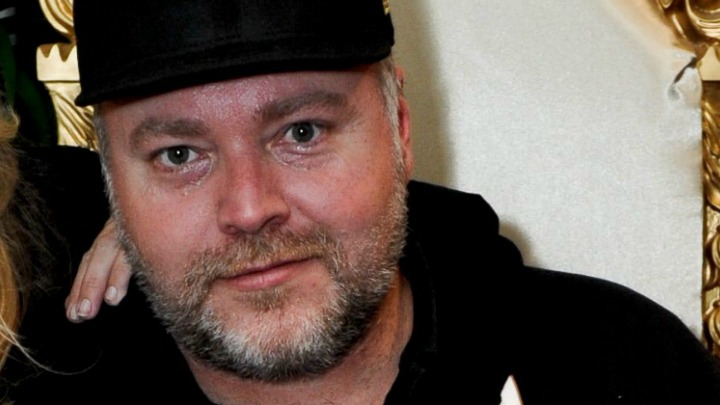 Kyle Sandilands copped major backlash for his comments on women just a few weeks ago, and he's back at it again, this time directing his comments towards his co-host to embarrass her.
Ever since her own father told her she had 'stacked on the weight' and had 'let herself go' live on air,Jackie 'O' Henderson has been working hard to lose a few pounds.
Her willpower to stick to her diet was put to the test when Hollywood stars Patrick Dempsey and Renee Zellweger, in Australia to promote the third film in the Bridget Jones franchise, brought in hot chips to her radio show. She showed incredible resolve and refused to indulge and give in to temptation.
However, her co-host Kyle Sandilands didn't think that she needed to be commended for her resolve, but instead, chose to fat-shame her, in front of their celebrity guests.
"You remember the film Shallow Hal…that's what we were dealing with three months ago here," he said. The romantic comedy he was referencing to sees 'Hal', played by Jack Black, fall in love with a morbidly obese woman after he is hypnotised into seeing inner-beauty.
Ad. Article continues below.
Patrick had surprised Jackie by bringing the treat into the studio on Tuesday morning, saying, "I've got you a present. Hot chips. These are so unbelievable."
But Jackie was heard groaning and said: "Patrick don't you know I'm on a diet?"
Renée, who stars alongside Patrick in Bridget Jones's Baby, could then be seen tucking in, with Jackie yelling, "Renée don't do it!"
When asked how long it has been since she last ate a chip, the radio host said: "It's been two and a half weeks now. It's not getting easier."
Kyle then proceeded to take a dig at Jackie's weight by mentioning the Shallow Hal film.
Ad. Article continues below.
This is not the first time he has teased Jackie about her weight. Just weeks ago he described Jackie as "hypocritical" after she revealed she had never slept with an overweight person. Despite tipping the scales at 138kg himself and slamming the media for "fat shaming" him, he seems to believe he could get away with doing the same to his co-host.
What do you think about the radio host? Do you have anything to say about his behaviour?