Kyle Sandilands accused of sinking to an all-time low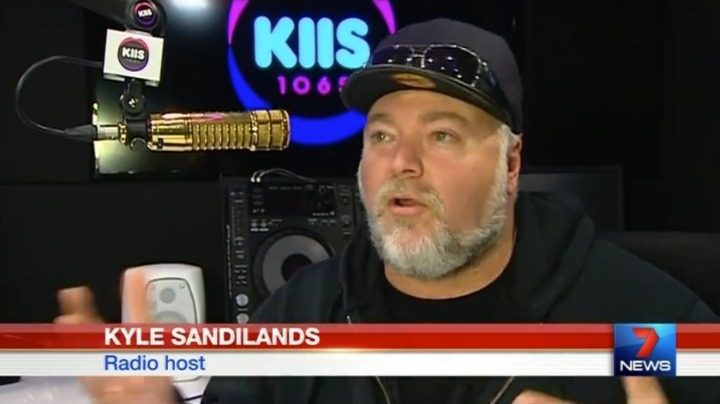 He's no stranger to controversy, but many are saying radio shock jock Kyle Sandilands latest comments are the most despicable he's ever made.
Speaking on his show today, Kyle suggested that thieves in Rio should wait until the Paralympians arrived as they would be easier to target.
"If I was a robber in Rio I'd be waiting for the Paralympics to start," he told listeners.
"They're a much easier mark than the able bodied ones."
Seemingly covering his tracks, Kyle then said "it would be a worry" and "horrible" if the athletes were targeted.
Ad. Article continues below.
His comments left listeners shocked and angry with many saying it was downright offensive.
It doesn't look like Kyle will be facing any consequences though as his boss was quick to defend him.
A spokesperson for the station told Daily Mail Australia: "In context of the entire segment on air this morning, Kyle's comments were a reflection of what many commentators are already saying, that given the level of danger and incidents in Rio, it's a very real concern that the Paralympics will follow the current games."
The controversy comes just weeks after Kyle was slammed for calling singer Adele fat and saying she was too big for his taste in women.
Ad. Article continues below.
Later he had on on-air tantrum after Bindi Irwin was late to an interview with him.
What do you think about Kyle's latest comments?
Should he face consequences? Or was it just light-hearted banter?