Kerri-Anne Kennerley pays touching tribute to husband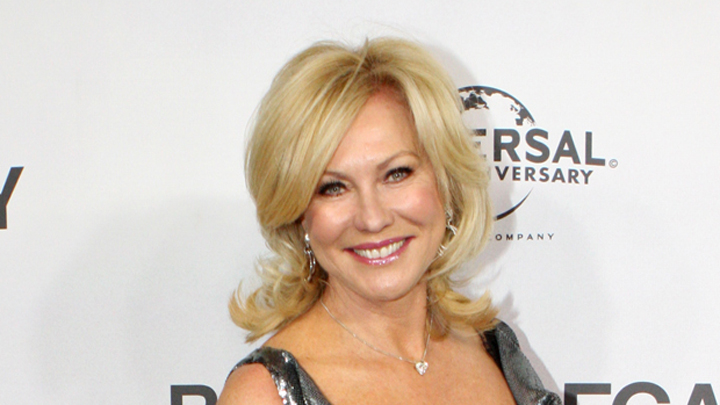 Kerri-Anne Kennerley and her husband John have been through so much in the past few months. This week however, the still very much in love couple marked a very special milestone, celebrating 32 wonderful years of marriage, as John continued to recover from a spinal cord injury in hospital.
Kerri-Anne celebrated the pair's 32nd wedding anniversary by his bedside, posting a touching tribute to the man she loves so much.
"We have had a wonderful 32 years together," she posted alongside a photo of both herself and John on Instagram. "Can't wait until he comes home at the end of the year," she says, referring to the time that her love is supposed to be allowed to leave the hospital.
The heartwarming image features a beaming Kerri-Anne leaning down over her bed-ridden husband. He is smiling from ear-to-ear, with a card resting on his chest that says "love you forever".
Ad. Article continues below.
In March, Kerri-Anne's beloved fell and injured his neck, leading to hospitalisation and a dire prognosis. The 62-year-old has stood by his side since then, even when there was a time that she had to think about possibility of losing her husband as she knew him. Luckily, there's been great news since, and it looks like John is even closer to going home.
Kerri-Anne has revealed to Woman's Weekly that she is currently transforming their house and garden to make it wheelchair friendly in preparation for her 75-year-old husband's homecoming at the end of the year.
How many years of marriage have you completed with your partner? Share your wishes with the happy couple below.