Duchess Catherine carries off her first state banquet in style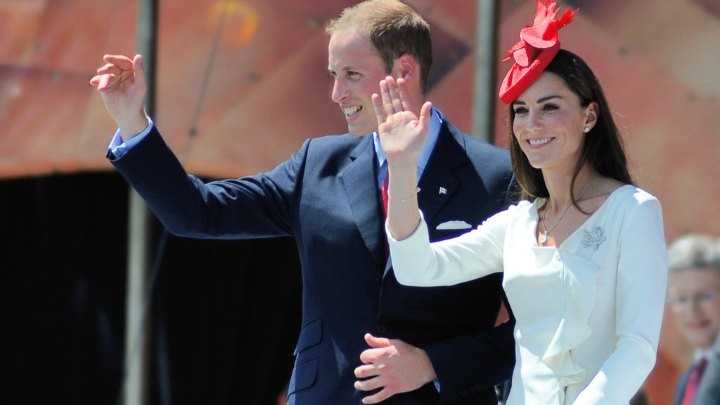 The Duchess of Cambridge has dazzled at her first state banquet – stealing the show in an elegant red dress and simple but stunning tiara and looking every inch the fairy-tale princess.
The pearl and diamond Lotus Flower tiara is the same one Kate wore for a banquet in 2013. It is part of Queen Elizabeth's personal collection and has been in the royal family since the 1920s.
She chose chandelier earrings to complement the tiara. The choice of dress was also impeccable, a red bespoke dress by British designer Jenny Packham.
Ad. Article continues below.
The colour red was a master stroke because the banquet was held in honour of Chinese President Xi Jinping and his wife Madame Pang Liyuan and red is China's national colour.
The banquet was hosted by the Queen and Prince Phillip, but the Duke and Duchess of Cambridge played a prominent part because they sat at the top table.
One hundred and 170 guests attended the lavish affair, which was held at the start of a tour of the UK by the Chinese president and his wife to cement UK-China relations.
Ad. Article continues below.
It is reportedly the first time Kate has attended a palace state dinner, and it is only the third time she has worn a tiara, the first being for her wedding, when she chose another simple but stunning tiara from the Queen's collection, the Halo tiara.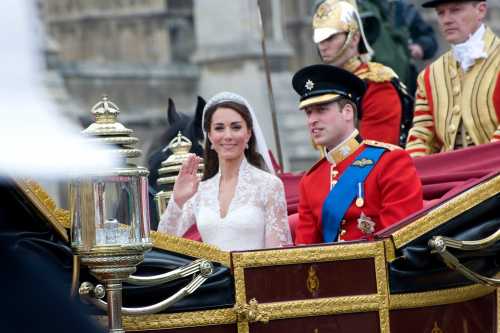 What do you think of Kate's choice of tiara and dress? Do you think she would have been nervous for her first state banquet?
Sources: Dailymail.co.uk and Time Magazine