Kate Middleton quietly visits women's prison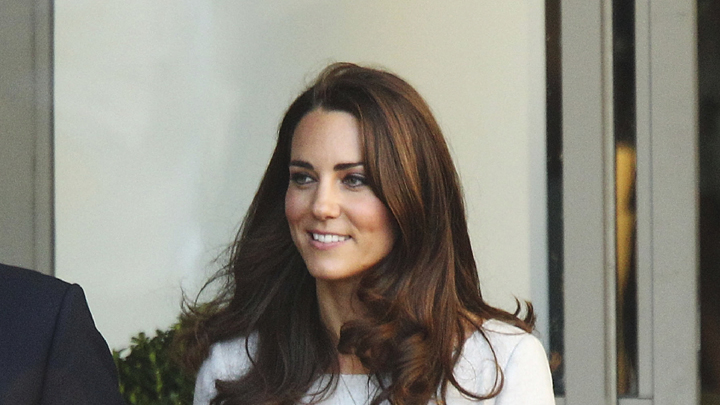 Much like her late mother-in-law, the Duchess has a soft side for women in all situations – this week she made a surprise visit to a women's prison to lift inmates' spirits.
Princess Kate made her first visit to HM Prison Send in Surrey country to speak to inmates battling alcohol and drug addiction on Friday.
A Kensington Palace spokesman said the visit reflected the Duchess's interest in learning how organisations support people living with substance issues, and the impact of addiction within their families.
"As patron of addiction charity, 'Action on Addiction', she is aware that addictions lie at the heart of so many social issues and the destructive role that substance misuse plays in vulnerable people's and communities' lives," the spokesman said.
On her visit, the Duchess said, "I was reminded today how addictions lie at the heart of so many social issues and how substance misuse can play such destructive role in vulnerable people's lives", reports Business Standard.
Ad. Article continues below.
"I am grateful to the women I met for sharing their difficult personal stories with me," she said.
The prison is home to 280 female prisoners with harrowing sentences, the majority murder.
The mother-of-two was photographed smiling and listening intently as she spoke to guards and inmates, and it was said to have lifted spirits in the prison.
The Daily Mail reports the women at Send prison didn't know the identity of their visitor until half an hour before she arrived. "They were surprised," said one charity worker. "Pleasantly surprised".
One inmate said the duchess seemed to really care. "When royals visit prisons you kind of think, it's for show, but you could see she was genuinely interested in addiction and mental health".
Ad. Article continues below.
After her meeting, Kate was given two aprons made by inmates for Prince George and Princess Charlotte, as well as some prison-made pastries and honey from the prison bees.
"George is going to need it for his painting and his colouring", Kate was reported as saying.
Amanda Cockran, who runs the programme at Send, said the duchess made quite an impact. "She was really grateful that they had shared their stories. She was touched by their courage. Sharing that stuff with anybody is not easy".
Take a look at the photos below:
Ad. Article continues below.