Kate and William fear for George's safety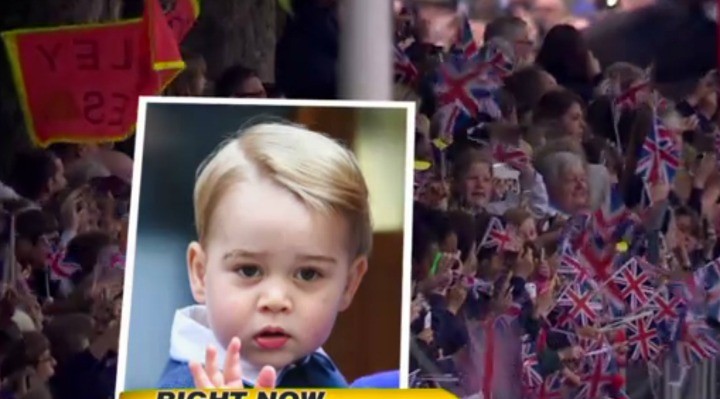 The Duke and Duchess of Cambridge have expressed their deep concerns for the safety of their children in a letter released by Kensington Palace and sent to media outlets around the world.
In a haunting echo of the events that led up to the death of Prince George and Princess Charlotte's paternal grandmother, the royal couple has told paparazzi to back off, telling photo hunters to leave their children alone.
The letter states: "In recent months, there have been an increasing number of incidents of paparazzi harassment of Prince George. And the tactics being used are increasingly dangerous."
The communications secretary lists some of the recent tactics used by paparazzi in order to obtain a valuable shot o f the little prince:
Ad. Article continues below.
on multiple occasions used long range lenses to capture images of The Duchess playing with Prince George in a number of private parks;
monitored the movements of Prince George and his nanny around London parks and monitored the movements of other household staff;
photographed the children of private individuals visiting The Duke and Duchess's home;
pursued cars leaving family homes;
used other children to draw Prince George into view around playgrounds;
been found hiding on private property in fields and woodland locations around The Duke and Duchess's home in Norfolk;
obscured themselves in sand dunes on a rural beach to take photos of Prince George playing with his grandmother;
placed locations near the Middleton family home in Berkshire under steady surveillance
The Duke and Duchess thank the British, Australian, Canadian and US press for only using authorised images released by the palace, and warn paparazzi that legal action will be taken.
The letter describes one case of a photographer hiding out in his car, and explains just why this is of such concern to Catharine and William.
"Paparazzi photographers are going to increasingly extreme lengths to observe and monitor Prince George's movements and covertly capture images of him to sell to the handful of international media titles still willing to pay for them.
"One recent incident – just last week – was disturbing, but not at all uncommon.  A photographer rented a car and parked in a discreet location outside a children's play area.  Already concealed by darkened windows, he took the added step of hanging sheets inside the vehicle and created a hide stocked with food and drinks to get him through a full day of surveillance, waiting in hope to capture images of Prince George. Police discovered him lying down in the boot of the vehicle attempting to shoot photos with a long lens through a small gap in his hide.
Ad. Article continues below.
"It is of course upsetting that such tactics – reminiscent as they are of past surveillance by groups intent on doing more than capturing images – are being deployed to profit from  the image of a two-year old boy.  In a heightened security environment such tactics are a risk to all involved.  The worry is that it will not always be possible to quickly distinguish between someone taking photos and someone intending to do more immediate harm."
The Royal Family has released several official images of George and Charlotte, including images from their christenings.
"We have made the decision to discuss these issues now as the incidents are becoming more frequent and the tactics more alarming," says the communications secretary, Jason Knauf.
"It is hoped that those who pay paparazzi photographers for their images of children will be able to better understand the distressing activity around a two-year old boy that their money is fuelling."
Ad. Article continues below.
The palace also hopes to create some understanding for magazine readers who love to see cute, candid images of the royal children to "understand the tactics deployed to obtain these pictures," said Mr Kauf.
Do you think this letter issued by concerned parents will make a difference? Do Kate and Will have the right to protect their children? Share your thoughts.