Karl Stefanovic makes a bold promise on Today show future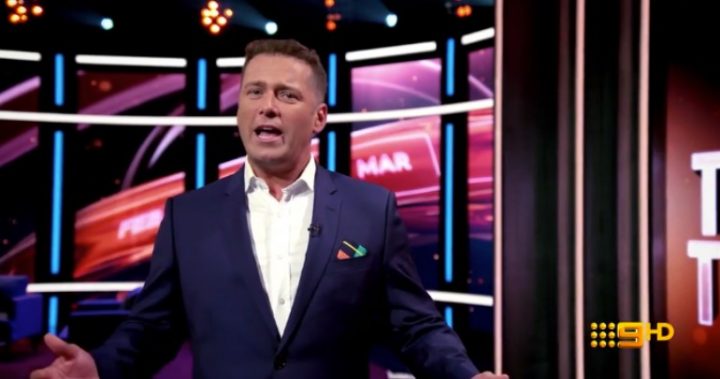 Karl Stefanovic, reportedly Australia's highest-paid TV host, has vowed to be carried away from the Today show desk "in a coffin".
In a lengthy interview, the star told News Corp's Stellar magazine that despite previously hinting that he wouldn't mind a more serious job on a show such as 60 Minutes, he was now enjoying the Today show more than ever.
"There's ­always speculation about where I'm going to go, what I'm going to do [but] I'll stay on that show for as long as they'll have me," he told the magazine, referring to the "amazing support" his colleagues had lent during his high-profile marriage break-up and new relationship with younger model Jasmine Yarbrough.
"I'm telling you, they'll have to put me in a coffin before I leave the Today show," he emphasised.
The TV host reportedly earns $3 million a year for fronting the popular morning television program.
Ad. Article continues below.
He did say that he regretted disappointing some female fans with his divorce from wife of 21 years, Cassandra Thorburn, and subsequent relationship with Yarbrough, who he started dating five months ago.
"Maybe there are some women out there who are angry with me, but I've never tried to be anything other than myself and I have to hope that the audience, and particularly females if that is true, that one day they're OK and they come back and say 'I'm giving him ­another go'," he said.
Stefanovic's divorce was finalised in May He's about to host a new Channel Nine show This Time Next Year, which premieres on July 31. On the show, inspirational people will pledge to change their lives, with both their story and the results of their 12 months' of effort revealed on the same show.