Just when you thought you couldn't love Prince Harry any more... he does this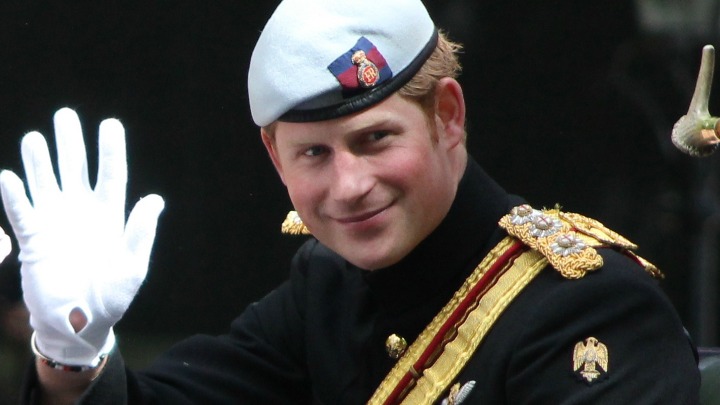 As fifth in line to the throne, Prince Harry certainly does get to have more fun – just don't ask him to make a balloon animal.
The prince was down on his knees at eye level with some incredible children at the WellChild Awards at the London Hilton Hotel.
Some of the most inspiring and bravest children were honoured at the awards, and got to spent some play time with Harry, who was dashing and charming as ever.
While we might have swooned, the children were reportedly underwhelmed, mistaking the prince for a clown and asking him to make them balloon models.
Ad. Article continues below.
Prince Harry has many talents, however, inflatable animals are not one.
According to the Daily Mail, UK, nine-year-old Nellie-Mai, winner of the most inspirational young person in the 7-10 age group, asked the prince: "Are you a clown? Can you make me a balloon animal please?"
"I will try to but I can't make any promises," he said.
Ad. Article continues below.
Prince Harry inspected the tattoo on 17-year-old Megan Smith's arm – she was the winner of the Inspirational Young Person Award in the 15 to 18 group.
He was also honoured with a pottery penguin, made especially for the Prince by Ruby Smallman, who was nominated for her tireless care of her elder sister, Holly, 13, who has very complex healthcare needs including quadriplegic cerebral palsy, epilepsy and lung disease.
Harry is the patron of the charity, which supportes seriously ill children and their families. He commended the courage of all those attending the centre and thanked the doctors, nurses and school staff who care for and support them.
Does it warm your heart to see Prince Harry getting down on his knees to honour sick and inspiring children? Share your thoughts on the young Prince's efforts.