Julie Bishop starstruck as she cozies up to Amal Clooney in New York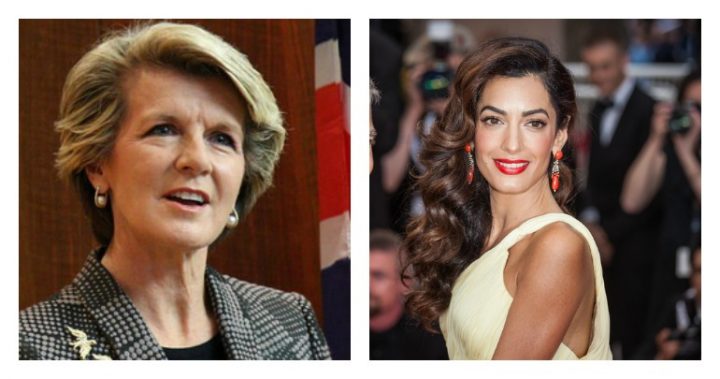 Who knew the life of a politician could be so glamorous?
Foreign Minister Julie Bishop has met human rights lawyer, and wife of George Clooney, Amal Clooney in New York and she certainly looks happy about it!
Ms Bishop posted a picture of herself with Ms Clooney on social media, saying "Working w #AmalClooney raising awareness #Yazidi plight."
Both women are in New York to raise awareness for a campaign to help refugee women in the Middle East.
Ad. Article continues below.
But while she appears to be having a great time, people jumped on her post to slam her for hanging out with celebrities while she is on a work trip and accuse her of not caring about the refugees trying to get to Australia.
"Never mind kissing up to celebrities, what about the refugees closer to home?" one person respond.
Others accused her of wasting taxpayers money – even though her job does entail overseas travel.
"Julie needs to retire and stop wasting Australian taxpayers money swanning around the globe. How she qualified for her position is a mystery," said one commenter.
It wasn't all negative feedback though, with many praising her elegant dress saying she's giving Ms Clooney a run for her money!
Do you like Julie Bishop and Amal Clooney? Do you think she's "sucking up" to celebs or just doing her job?