Julie Andrews celebrates amazing milestone: Congratulations!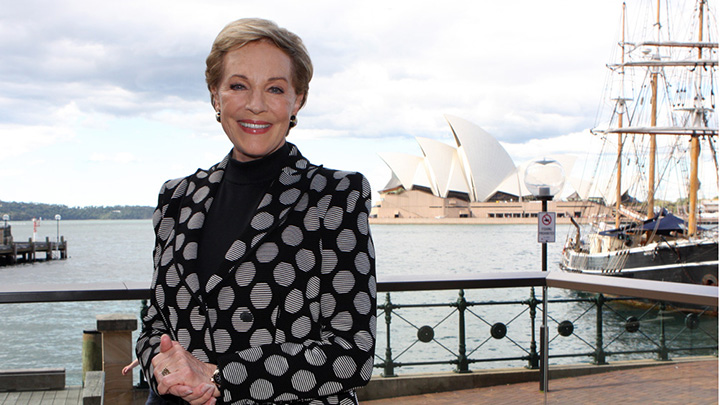 We love Julie Andrews – she's the icon of our youth and has been a constant in our lives. From the very first time we saw her in Mary Poppins and The Sound of Music, until the present day where she continues to delight, Julie has shown just how talented she is. And who could forget Thoroughly Modern Millie or Victor Victoria, or her return to form in 2001's The Princess Diaries?
From an early age, Julie had an extraordinary musical gift: a four octave soprano voice. She travelled to America and made her Broadway debut on the eve of her 19th birthday, and from then, she went on to do incredible things most of us could only ever dream of.
Now, she has just passed a wonderful milestone that really doesn't seem real to her fans – Dame Julie Andrews turned 80 yesterday. Can you believe it? It feels like yesterday she was just a young woman singing along to "Do-Re-Mi" and "The Hills Are Alive", but in fact, it's 50 years since the film's release.
Today we take a look back at Julie's life and wonderful career. Happy birthday, Dame Julie.
Singing for King George VI at just 13:
Ad. Article continues below.
A Spoonful of Sugar:
Supercalifragilisticexpialidocious:
Ad. Article continues below.
The Hills Are Alive:
Singing in the Princess Diaries
Lady Gaga's tribute to the Sound of Music: