Watch this hilarious ad capture the priceless baby 'pooface'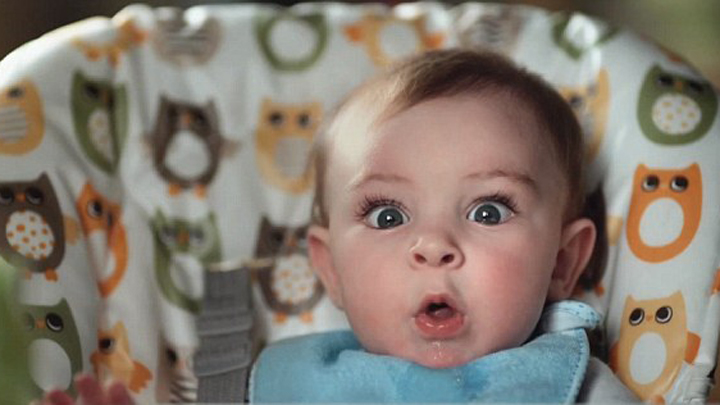 Everyone knows this face all too well – the face a baby pulls as they fill their nappies. The Pampers commercial titled "PooFace" documents ten babies, in slow motion, as the deep look of concentration washes over their face when they do their business. Babies make adorable faces on a regular basis but none compare to the squirmy, classic 'pooface'. Do you know the face we're talking about?
The frowns, grimaces and wide eyes, paired with the rousing sound track create a hilarious ad for the baby wipe brand. It's a very clever way to get parents to buy these wipes because all parents know the face but they're also all-too familiar with the mess. The ad even ends with the statement, "don't fear the mess!"
This slow motion account of the priceless, satisfied look on the babies' faces while they poop will definitely bring back memories of raising your own kids.
Watch the Pampers "PooFace" commercial below and share a laugh with us today. 
Ad. Article continues below.
Tell us, did this ad make you laugh? Have your grandkids made this face recently? Do you think it's gorgeous or gross?